I hope everyone enjoyed the brief respite of our pandemic reality in Friday's post. The fun's over.
The headline above isn't clickbait. It's my 100% God's-honest belief. I'm not looking to play the anti-Clay Travis for traffic (if we actually cared about pageviews in this climate, we would've posted more). It's time to cease beating around the bush or having this site remain silent while we make fleeting quips on Twitter about the season's impending doom.
Yes, I've called out Fr. Jenkins recently. That post however tore into his odd stance that in-person education somehow was a moral responsibility of my alma mater. Football was, at best a fleeting thought.
At best, Jenkins' stance is naive. At worst, the decision smacks of intentional greed–endangering student, faculty, staff, and the surrounding Michiana community in a fruitless attempt to slap a tourniquet on financial losses in lieu of having hard conversations with donors to approve a re-direction their near $14 billion dollar endowment to emergency needs.
If Notre Dame plows ahead with their football season, Fr. Jenkins, the board of trustees, the entire Notre Dame administration, and the athletic department will have removed all doubt. As I write this, the MAC just announced their season is cancelled, effectively wiping out the Irish's lone non-ACC tilt and the Big Ten has postponed any full-contact pad practices.
I understand that it's much easier for me to sit in my office and spill angry internet ink than to pull the plug on one of the most recognizable football brands in college football for a season, especially after our conference with benefits allowed us to go have the milk of the ACC championship for free for one season only. Having conversations with donors, accountants, and investors is no easier and I won't even pretend to know the ins and outs of how to tap into the endowment for a semester or two.
Yet failing to do so ignores a rich history of Notre Dame doing the right thing even when it was hard. Domers turned the slur "Fighting Irish" into a beloved official nickname when they fought, rioted, and kicked the KKK out of South Bend.
The beloved photo of Fr. Hesburgh standing hand-in-hand with Martin Luther King, a man murdered for his "radical" belief in racial equality, is more than just a feel good thing we can post on social media, but a strong statement that America's most famous Catholic university would happily fight along-side MLK for civil rights despite rampant opposition to fight it tooth and nail.
My dorm, Sorin College, keeps "College" in their name instead of "Hall" because they seceded from ND in protest of the Vietnam War.
In football, Notre Dame was forced on the independent path. Yet there was a time in which the Big Ten sought to bury that hatchet and welcome the Irish in with open arms. We declined.
Notre Dame could, and really should, have been forced into the ACC when the conferences realigned and when the College Football Playoff was born. Jack Swarbrick wouldn't give up that independence, so deeply ingrained within the program, even though doing so would make the Irish's playoff and title chances harder. We've still made the playoffs despite it.
Instances like these echo in the motto burned into the mind of every alumni, including our Subway brethren: "God. Country. Notre Dame." It's the ideal priority that Notre Dame strives to teach beyond the classroom-"The Notre Dame Experience" if you will. Yet, when it comes to the football season, such priorities have disappeared beyond Under Armor stitching the motto on football jerseys so it can be "different" from their Adidas predecessors.
God.
Notre Dame will always be a unique marriage of religion and football. Touchdown Jesus stares right at Notre Dame stadium. As the team walks to the stadium, He is directly behind them as He is when they run onto the field. The student body enters the gate closest to Him and First Down Moses is right beside him. The team's helmets include gold that plates the Dome, on top of which the namesake of the University stands watch over the entire campus.
I absolutely love the unique relationship between God and football, as silly as that may sound. However, the true "soul" of Notre Dame football, as well as college football comes from a different marriage: that of the fans and the team. One can't exist without the other. A season devoid of true interaction with our fellow alumni, Subway alumni, and current students both on and off the field has no soul.
If we take the loose definition of God and religion in football terms, having a football for just the sake of having football under these soulless conditions creates an exercise to drive money. Further, this exercise puts players at risk to contact an illness that could affect their future health, which is why so many are already opting out.
Country.
Even if Notre Dame and the rest of the power five schools wish to barrel ahead with the season, it's because of another unique marriage, largely specific to our country: sports and higher education.
There's little doubt that sports is big business in the States, but it's such a huge part of our societal DNA, that success in sports leads to bigger financial windfalls for colleges. Win games, get more applicants, get more donations, cash more checks–it even has a name and it'll make you sick–The Flutie Effect.
The Washington Post gathered data back in 2018 on this American phenomenon. While it's not completely foolproof, there is little doubt the administrations of higher education buy into it. Sports, especially football, find money dumped into their laps in the hopes that the investment returns additional applicants that they can parlay into financial success and prestige.
Perhaps God can forgive the soulless exercise of college football in 2020 under these terms. After all, if education of America's young adults is a moral duty, that can't happen without a cash flow and that cash flow can't happen for a lot of colleges without a football season.
Even though seemingly every other non-power five entity either has or likely will soon refuse to walk on this path of good intentions, our country has actually demonstrated how to sports safely. The NBA, WNBA, NHL, MLS, and the NWSL have each put up bubbles and either have completed their shortened seasons or are still competing with no outbreaks or even positive tests putting the thing in danger.
What's even more fascinating is that, while the NWSL and NHL have picked safer areas (Utah and Canada respectively), the NBA, WNBA, and MLS put theirs up in Florida, a state that trails only California in active cases and deaths while showing little signs of slowing down. Even in this situation, those pro leagues have thirved.
The PGA tour has had similar success, but not quite as of an impeccable record. Thanks to the nature of the sport and, in my personal opinion, everyone on the tour taking things a hell of a lot more seriously than at the start of their shortened tour, they've been humming along nicely.
Major League Baseball, however, is teetering on disaster. While MLB decided to create a regional travel schedule, that hasn't stopped outbreaks. The most notable are the Miami Marlins, who decided via group text to play despite teammates testing positive, and the St. Louis Cardinals, who had some players allegedly go to a freakin' casino.
Because of this, so many games have been cancelled that the baseball standings now look absolutely hilarious. At ones point, the Marlins led the NL East at 2-1, yet managed to be 1 game behind the second-place Braves because of the sheer difference in games played.
That's the reality that could soon hit college football if they try to "replicate" this path. I use "replicate" rather loosely because of two reasons: (1) the power five conferences haven't been anything close to regional in a long time and (2) there's no central leadership at all.
The second point is the most concerning. As bad as MLB has handled things, the commissioner, or players union, could shut down the whole thing. In college football, the schools have tried to follow guidance from the NCAA and conferences. In response, the NCAA and conferences have kicked the can around, passed the buck to each other, and ultimately left things up to the schools because no one wants to make the hard decision.
Meanwhile, the players remain stuck in a no-win situation. Thankfully, many realize that they wield the true power in this situation. Even without real central leadership or organization, many players in the Pac 12 and the Big Ten have released statements demanding better accountability and for the adults in the room to demonstrate some actual leadership or they won't play.
There are already cracks in these unified fronts, however. For example, Ohio State released a statement flat out saying the Big Ten United movement doesn't represent them:
I would not be surprised to soon here from a Buckeye or two that will say the statement above doesn't represent them as well.
It's a mess. Leadership is absent.
The blueprint for how to safely hold sporting events is available if the conferences are willing to throw their crazy TV money at it and create their own bubbles. However, that would then remove student-athletes from being a "normal" student, crippling the NCAA's current fight against name, image, and likeness rights for athletes and the entire amateurism model in college sports.
The breaking point is coming. What side of history do these conferences and schools wish to be on? They can either finally agree that student-athletes are different and the entire model should be restructured so they can bubble and play safely to earn that sweet, sweet football revenue or they can see this is a losing hand no matter how they play and should fold.
Notre Dame is in a unique position in this situation. They've always maintained a different kind of relationship with sports and academics, all the way up to only putting luxury boxes in ND Stadium, but only when new academic buildings went up attached to the stadium. They can continue to play this hand and set an example for the rest of the country, for the good of the country's health if they wish.
Notre Dame.
On Friday, Notre Dame reported their first known positive case of COVID-19 on campus. This comes on the heels of being sent multiple pictures of social media from sources close enough to campus to be in student social media circles showing a failure to mask and social distance.
I've gone back and forth on whether or not to post said photos. I've decided not to as I've gotten these second-hand and I don't want to blow up social media feeds of current students because someone sent a blogger in Texas something. Even posting the photos without citing the Twitter feed can bring it up in a reverse Google Image search.
That all being said, if you are a current student and you want to blow the whistle while on campus either publicly or anonymously, the DMs are open and I'm happy to be your megaphone.
As history with COVID has shown, this never stops at just one case. Notre Dame will have to take action and fast. The one saving grace for ND right now is that classes haven't started yet, but they will soon. Now is the time to hunker down and create a true Notre Dame bubble for the sake of the campus and the surrounding community.
In order to do this, Fr. Jenkins will need to put action behind his stance on education being a moral imperative and he's not off to a great start. While non-socially distanced and masked photos aren't a great look, it's not nearly as dangerous to the Notre Dame community as trying to pull of a football game on campus, exposing players to people from the outside and then expecting them to go back into the student population in classrooms and dorms.
Notre Dame has already put forth a 24/7 version of peritals and basically banned parties on and off-campus with potential disciplinary actions coming down for those that violate. Even dining on-campus will be radically different.
These are good measures, but far from the no-tolerance bubbles that the NBA and WNBA are operating under. Sadly, all it takes is for one student to cause an outbreak in the dorm, which can hit a football player, and then can cause an outbreak on the team. This isn't "fear porn" but a harsh reality.
The harsh reality should require Jenkins and the rest of the Notre Dame administration to examine the term "student-athlete" a bit closer. If ND wants to practice what they preach about the marriage of sports and academics, they are morally obligated to put the "student" part of student-athlete first.
Opt-out and cancel the season. Others will follow.
Scrambles will be had to figure out how to preserve eligibility, potentially have a mess of the scholarship cap, and cause a financial shortfall. It will be messy, but if the smaller schools without gigantic endowments are willing to do it, Notre Dame will be just fine.
Make this hard and unimaginable decision the starting point to show other major schools how it should be done. Encourage disruption of the current higher education model. Force schools to re-think how to manage endowments. Be the leader.
It will be a fight, but fights are something that Notre Dame has never backed down from. Fight for your students. Fight for your staff. Fight for your surrounding community.
Fight for all the lives that rest in the palm of your hand.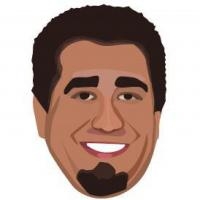 Latest posts by Ryan Ritter
(see all)