It's safe to say that there are just a few things going on in the world right now. So, please forgive me as I get right to the point in lieu of an incredibly awkward intro and just get straight to the point.
Our friends over at Playbook Products, who put up a set of their slate coasters as part of the HLS Pick 'Em grand prize this past year, are wanting to do a Father's Day giveaway. Up for grabs are two different prizes: a set of the slate coasters pictured above, and a coffee mug similar to the one below.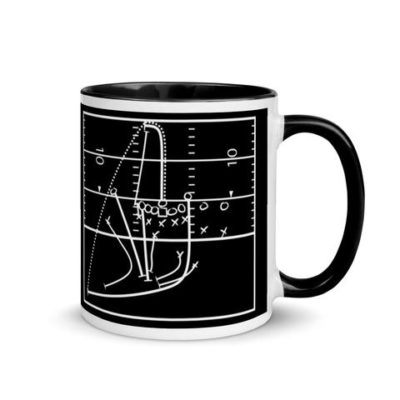 So with that said, let's get to some of the questions that might be on your mind right now.
How do I Enter?
Simply make a donation, of any value (yes, even just $1), to my Extra Life Campaign. The funds all go to directly to cancer research and benefit the Children's Hospital Foundation of Oklahoma City in memory of Aven, who passed during his battle with Leukemia and received care at that very hospital (and whom y'all graciously helped while he was still alive).
In short, to have a chance to make your dad smile, I simply ask you donate to a cause that helps fight any father's worst nightmare. That's it.
The deadline to donate is next Wednesday, June 10 by 11:59 PM PDT (as that's the time zone the site uses). Every donation, no matter how big or small, will enter you in the drawing. I will contact the winners on Thursday, June 11 to get shipping information so we can get the gift in time for Father's Day.
That's Cool and All but Can I Just Buy It?
Absolutely! In fact, Playbook Products has an exclusive code to get you 15% off. Simply use "HERLOYALDADS20" at checkout for your discount and you can get any of their awesome Notre Dame products on the cheap for your father (or for yourself, let's not lie).
How in the World Did You Post About This Before ND/Navy News?!
*peels toddlers off while clawing up the hellscape of the world*
I only have time to squeeze in one post. If you'd like a good digest, check out our friends at One Foot Down who've been pounding in Annapolis drum for a while.
But in all seriousness, we aren't even getting payola for this. It's a cool offer from folks that were kind enough to sweeten the pot for our pick 'em last season. We probably could all use a little something awesome right now and we might as well help kids fighting cancer while doing it.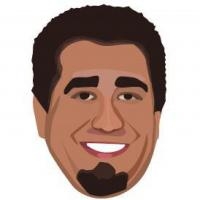 Latest posts by Ryan Ritter
(see all)