Right before football season started, my wife received some terrible news from a good friend of hers. They were roommates in college, have continued to be good friends and has become my friend. We were at her wedding and the happy couple attended ours this past May.
They were blessed with a child. This summer, at only one year old, he was diagnosed with Leukemia.
They hadn't told many people. In fact, we didn't find out until a couple months will after he was diagnosed. They tried to shoulder the burden on their own as much as possible. While prognosis on their son, Aven, has been mostly positive, they were hit with the reality that his fight was far from over. Aven will require three more years of chemotherapy and additional surgeries.
Hit with this hard reality, Aven's parents started the Savin' Aven fund to help pay Aven's medical bills for the next three years. They have also created a Facebook group to help promote the various events that friends and family are putting together to help contribute to this fund. They have a goal of raising $15,000 through these events and the generosity of donations.
My wife and I have been hit very hard by this news. Not only because they are good friends of ours, but because we are hopeful to start a family of our own soon. We know that there would be no way that we could shoulder that kind of burden financially without help. We also know that our friends and family would do everything in their power to help us.
So that's what I'm doing. I am turning to you, the loyal readers, the Notre Dame family to help.
If you recall, back in 2012, we sent Blake Dudley, a wheelchair-bound young man with Duchenne muscular dystrophy, to the National Title game. Thanks in large part to your help, we crushed the fundraising goal, Blake had the weekend of his life, and his mother was able to secure a handicap accessible van that she never thought she could afford.
If we can come together to do that, surely we can come together to allow Aven's parents to pay for the medical care that will save his life.
And folks, $15,000 is a goal that we can certainly crush. At the risk of sounding like a braggart, if everyone that visits HLS on a regular basis donates just $1, that goal would be obliterated.
So please, be generous and donate. Even if you can only give a tiny amount, every little bit will help Aven and his family.
Also, for those in the Dallas area, I have long since been scheduled to host the official ND Dallas gamewatch for the Notre Dame/North Carolina game on behalf of the Monogram Club. Every gamewatch, we have a raffle to give away all kinds of ND gear and the proceeds go to charity. This weekend, that charity will be Savin' Aven and I want to thank the ND Club of Dallas for allowing me to do this.
So if you are in the area, come to the Fox & Hound in Richardson, say hi, and help contribute to this fund.
For everyone else, again, please donate at their GoFundMe page. My wife and I have already done so and I hope you join us.
Let's save Aven. Spread the word. DONATE!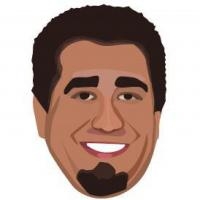 Latest posts by Ryan Ritter
(see all)