Some time ago, our merch vendor, TeePublic, added masks to all of our designs. Unfortunately, I became aware of this too late and their mask supply sold out. Thankfully, they are back in stock, which gives me a great excuse to debut two new designs that will see 100% of their proceeds go to charity.
First we have "Go Irish, Beat COVID" which is fairly self explanatory, no? All proceeds will benefit my Extra Life campaign, benefiting the Children's Hospital Foundation of Oklahoma City. I do this in honor of a family friend, Aven, who passed from Leukemia when he was only two. Over the years, we've raised nearly $30,000 in his memory to the only freestanding children's hospital in the state of Oklahoma, who will never turn any family away regardless of financial status.
You can buy the mask here ($8 at debut discount) and the shirt here ($14 at debut discount).
To sweeten this pot, I will also donate proceeds from the sale of any mask in our store (with one notable exception as described below). Keep in mind that with the purchase of every mask, TeePublic will donate a medical-grade mask to Direct Relief.
The notable exception to the mask donation mentioned earlier is the "Fighting…For Equality" merch. Inspired by a rather well known campaign ad, I'm taking the question of "what are you fighting for?" rather seriously and with tangible action.
As our friends over at Notre Dame, Our Blogger pointed out, Notre Dame as a whole–the institution, students, alumni, and fans–have failed in making people of color feel truly and completely welcome and equal under the Dome. The first step is recognizing it. The next is trying to bring about change like signing this petition started by the black alumni of Notre Dame.
But we can't just stop within the Notre Dame bubble. In the spirit of trying to bring about said change, all proceeds from the "Fighting…For Equality" merch will be donated to the ALCU (masks included). The ALCU has been right of the middle of practically every fight for justice and equality representing people of every race, creed, and sexuality over the years. Those fights will continue as we fight for true equality for all.
If you'd rather skip the TeePublic middle man and donate directly, I highly encourage you to do so: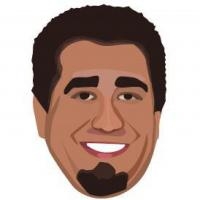 Latest posts by Ryan Ritter
(see all)