We've taught you the basics. We've given you a Pick 'Em to practice what you've learned and win some free swag. And now, with actual college football happening this Saturday, it's time for Eddie and I to dust off the altar of GAMBLOR and begin our weekly ritual of picks.
As with the dawning of every new season, we bring you a hosts of futures picks plus the week 0 games. So let us regale you with our confidence and logic of our futuristic clairvoyance that will surely be proven wrong in three months.
Plus, in an added bonus, the cold open features the result of me making the mistake of mentioning that I was quite close to my next Extra Life milestone. As we broke the $2,500 mark during this episode, for the first time ever, I took a milestone drink on the HLS stream post-show.
Speaking of Extra Life, don't forget that a special NCAA Sim will stream tonight at 9pm CT/10pm ET for anyone that donates $5 or more to my Extra Life campaign. As of now, FAU is in the lead with $200 with Boise State trailing behind with $137. So get those last minute donations in!
Podcast
Twitch Stream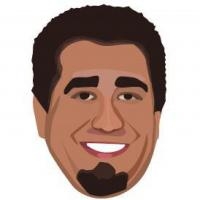 Latest posts by Ryan Ritter
(see all)