Did I ever introduce myself the first time?
I'm a placeholder persona for the zany intersection of the general college football landscape and the very particular ethos residing under the Golden Dome. My first act on this glorious site stemmed from the belief that Twitter was the World's Best Sports Bar and sent #HLSrecap careening down the tracks to a land of lost productivity. To paraphrase the sage football pundit Ron Burgundy, "Sixty percent of the time, I'm serious every time."
College athletics is one area of life to be taken lightly serious, and I appreciate our little corner of the Internet that appreciates Notre Dame's past and present contributions. To wit, this football season I'll be writing updates each week on Notre Dame's schedule strength (the creatively named "Opponent Watch"), which is my humble contribution to the "Notre Dame plays nobody!" and "Well [Conference X Participant] deserves a playoff berth!" discussion. If you're second-screening you'll likely find me on Twitter or Discord, generally playing the Kool-Aid Man to any HLS planning session. But Tex asked us for a self-scouting report, so here goes:
Strengths
Good in 280 character snippets
Master's-level pun proficiency
B+ in animated gif usage
Weaknesses
Struggles to show Christian charity to Michigan fans (Lord, be merciful to me, a sinner)
Too-frequently engages the logically-challenged online
Trouble discerning between sandwich and non-sandwich food items
A Quick 2019 Preview
Notre Dame's Schedule
Y'all, we are on the cusp of some really excellent football storylines this year, the likes this fanbase hasn't seen since the early 1990s. If your fandom doesn't stretch that far back that's fine too; our memory's not what it once was so bygone days have a distinctly rose-tinted hue. Let me quickly outline what we'll likely be talking about for the next two months:
Week 1: Opening Weekend at Louisville
Week 2: Spend your bye week watching Jim Harbaugh's real-time sideline reactions to a quality Army option offensive
Week 3: The Return Of The Davie
Week 4: Georgia
Week 5 Highlights of Kizer-to-Fuller during Virginia game
Week 6: THE VANGORDERING INTENSIFIES
Week 7: Can we make Lynn Swann and/or Clay Helton quit at halftime?
Week 8: Another bye week, inexplicably
Week 9: Michigan
Schedule Strength Quiz
As I conclude, please peruse the following list of teams, and answer a simple question:
Fresno State
Stanford
BYU
Utah
Washington
Notre Dame
Arizona
Colorado
Oregon
Arizona State
California
UCLA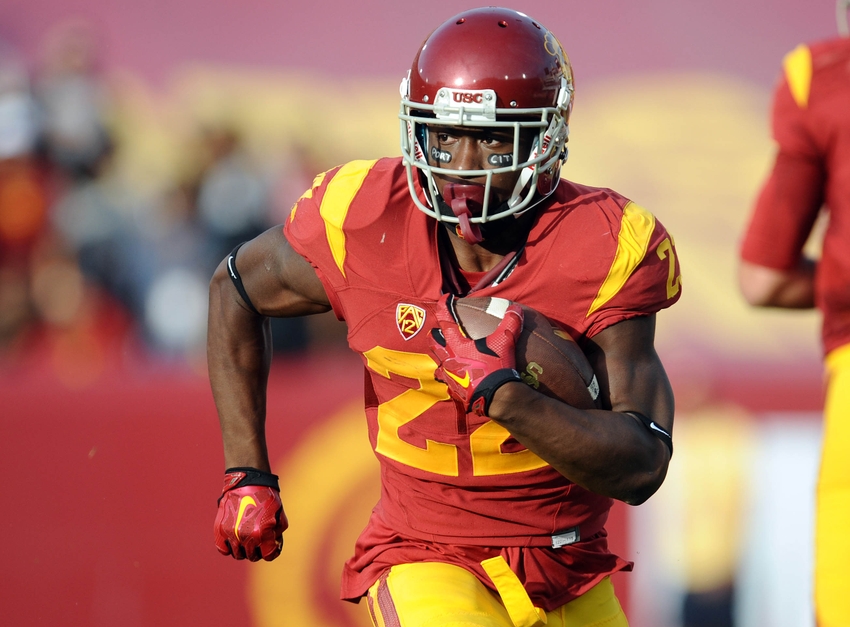 That list is USC's 2019 schedule. Can someone point out their guaranteed wins? My dark and decrepit heart may grow three sizes by Christmastime if things break correctly (and I do mean "break").
Latest posts by IrishElvis
(see all)