That's right y'all, the Friday Roundup is back!
For those unfamiliar with this little feature, it's a time in which we move our focus from Notre Dame and look outward to the rest of college football. While Shane and I do this in the HLS Podcast, we can only cover so many stories before we lose everyone with a two-plus hour episode. The Roundup will house those stories, plus those that really don't need more than a quick link and mention.
As is tradition, the Roundup will also have a cold open of sorts. It may or may not have anything to do with college football (teaser for next week: it's a recent drink trend). Bucking tradition, I am going to retire The Beer/The Booze section.
Let's face it, maybe about 80% of my suggests were half-assed, nor overly interesting. That got worse when I had kids.
Added in its place will be an opponent watch of sorts. While Irish Elvis will hold down the fort on the strength of schedule side, I'll drop in some relevant news about our future opponent for your perusal.
Oh, and because so many awesome stories are in The Athletic these days, those links will be denoted with ($). If you don't have a sub, and would like support HLS, we can get your 40% off your first year.
So that's the 411 on this little feature. Let's get to the news so I can close some tabs on my browser…
The Roundup
Oh hey, here's a shocker, Jim Harbaugh might be a dick. Remember when Harubaugh went on the radio and said, because of current transfer rules, kids might make up a mental health disorder? Well, it turns out he may have just had a specific athlete in mind ($) when he said that and the picture isn't a pretty one. None too pleased with his portrayal in this tale, Harbaugh decided to fire back at Cincinnati head coach Luke Fickell, who then fired back at Harbaugh once again.
Secretly in the bad guy category: Dabo Swinney. It seems that Kelly Bryant not getting a ring triggered this post, but there is no better collection and details of Dabo's troublesome takes an actions. Dabo "aw shucks" it and isn't robotic like Saban so too often he gets a free pass. So if you ever wonder why folks like me are sour on him, here ya go.
THE dumbest trademark application ever. If this goes through, I'm going to put up merch with "THE" on it in our store, just to see what Ohio State's cease and desist looks like.
Mike Leach, forever weird. Stories about Wyoming, having a freshmen make him a specific kind of coffee, dipping, getting his players to dip, and demanding one of his players write "fuck" on a whiteboard because he left out the word in his notes while quoting Leach: all just a part of a perfectly normal QB meeting with the pirate ($).
I still want the sponsor to be Popeyes. But I'm happy the Bahamas Bowl has brought in some solid ROI for a *checks notes* Chicago suburb.
Stupid academic eligibility rulings, not just for the NCAA. The Michigan High School Athletic Association saw a Northwestern commit took too many classes before he entered high school so they took away his final year of eligibility. Seriously.
In case you haven't noticed, college football is celebrating 150 years. This past week, that's brought out loads of "all time" rankings and retrospectives. Both Sports Illustrated and ESPN named their top programs of all time. SI also ranked the best CFB games of all time. Finally, new ESPN employee, Bill Connelly, listed his rankings based on 150 years of #sportsmath. Spoiler alert, here's your #1:
Excited about that new QB that transferred to your favorite team? Don't be ($).
Opponent News
So was Bobby Petrino trying to light Louisville on fire? Because it sure seems that way based on what their new head coach had to say. Also, I would highly recommend hearing that post read aloud by Rakes on his recent podcast who joined up with Notre Dame Our Blogger to break down the entire schedule.
It seems like Virginia Tech has some issues as well. Attrition certainly is a word you could use to describe Justin Fuente's struggles with the Hokies last season. One of the things that healed the wounds: turkey bacon. *blinks repeatedly*
A look a where Notre Dame stands in the world of college football. Pro Football focus ranked all 130 FBS QBs and The Athletic took a special focus on the top draft-eligible offensive tackles coming into the season ($).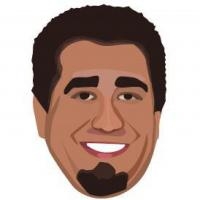 Latest posts by Ryan Ritter
(see all)