I want to start out by saying I'm an unabashed historian. In fact, I'm a lover of all things history. I teach American History for a career and I'm a huge fan of football history. Quite honestly some of the information I retain is likely pretty useless. I've often thought, if I could have remembered something important like chemical formulas, physics, or math I might have wound up rather wealthy, but, I digress.
As I await Saturday and the huge game between Georgia and Notre Dame, I can't help but wish either the late Larry Munson (Georgia) or the retired Tony Roberts (Notre Dame) were on the call. This is no knock on Don Criqui (Notre Dame) or Scott Howard (Georgia). I happen to enjoy listening to Don Criqui and always have.
As a kid, I distinctly recall him announcing some of the bigger NFL games on NBC in that era. Including the "Miracle at the Meadowlands" and the "Epic in Miami". He is a great announcer, extremely professional, has an excellent "voice", and he is really objective.
On the other hand, for years the NBC broadcasts of Irish football have been opposite of this, with the suits that have often filled the broadcasts with guys who don't seem to like Notre Dame all that much.
So is there anything wrong with Don Criqui? No, except he isn't Tony Roberts! Was Tony Roberts biased? Uh…check! Did he root too hard for Notre Dame? Check! Was he a little "hokie"? Uh, I'll leave that up to the reader. For me I loved him, he made you feel like you were on the field! Consider some of his greatest calls, you feel like you are a part of them. Listen to the Rocket's second return vs. Michigan, who doesn't love the absolute glee in his voice as the Rocket blows past Michigan.
The montage below of Roberts' calls are no different. They are slightly less clear because of the music, but are no less exciting.  It is the same story, you almost feel like it is Tony Roberts rather than Pat Terrell batting away Steve Walsh's ill-fated two point conversion pass versus Miami.
Now admittedly, I have never head Scott Howard do play-by-play for Georgia but I cannot think it touches the late Larry Munson and maybe it shouldn't. Larry Munson's famous gravelly voice made no mistake that he was rooting as well as calling the Georgia game. His most famous call featured below, chronicles a last ditch effort by Georgia to preserve an undefeated season. The season would end with the Bulldogs clinching the National Championship against Notre Dame in the Sugar Bowl.
Though I'm no Georgia fan, and know the result of the play before hearing it, listening to Munson encourage Lindsey Scott to the end zone gives me chills. The "hobnail boot" call featured below, though less politically correct is also worth a listen. I will also admit, I wasn't exactly sure what a hobnail boot was until I heard Munson's quote. Thanks Larry.
Perhaps quotes like that one explain why we no longer hear guys like Larry Munson and Tony Roberts. Maybe the era of not offending people has pushed out our more colorful announcers. Maybe it is a changing demographic that just simply wants to hear an objective call of the game.
Just the same, in a perfect world the historian in me would love to listen to Larry Munson take Georgia out to a lead in the first half; and after changing the station at halftime hear Tony Roberts call an epic Notre Dame comeback.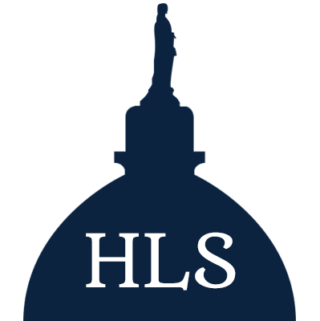 Latest posts by Jimmy Grant
(see all)