I never liked the Brian VanGorder hire.
VanGorder was hired in 2014, following the departure of Bob Diaco to become Connecticut's head coach. The criticism of Diaco was his "bend but don't break" approach made his defenses appear somewhat vanilla or "boring." So what? They were fundamentally sound, rarely beat themselves and were always in the top half of the nation in total defense.
Much enthusiasm ensued when the Irish brought VanGorder and his NFL pedigree to South Bend. Many media types ballyhooed Van Gorder as an NFL mind that would immediately upgrade the Irish to an SEC style of defense. The media types quickly sold the fans on his various "exotic blitz" packages.
This brought great excitement to the masses.
Apparently no one saw or really seemed concerned with the uneven career of VanGorder prior to his arrival at Notre Dame. For starters: In 34 years as a coach prior to coming to Notre Dame, VanGorder made 18 different stops with various levels of success. Not much was made of VanGorder's stint as the defensive coordinator at Auburn, which was his college stop previous to coming to Notre Dame. During that season the Tigers went 3-9 and VanGorder's defense was ranked 81st in the nation.
VanGorder's defenses at Notre Dame were inconsistent, undisciplined at times, and often gave up points and big plays in bunches. Trouble was brewing early in VanGorder's first year. After a very good start, the Irish were scorched for big plays as they stumbled to an 8-5 finish. This included giving up 43 against North Carolina and Northwestern and being lit up for 55 versus Arizona State. We may have gotten some fool's gold at the end of the year when they played reasonably well vs. LSU in the Music City Bowl.
At that point, we were told that year two of "Uncle Rico" would be better. It was, slightly, as the Irish improved from 69th in total defense to 45th. Though the numbers improved and the team went 10-3, they still surrendered a late lead at Stanford and were just beaten down vs. Ohio State in the Fiesta Bowl. Additionally, this was a defense that featured Jaylon Smith and Sheldon Day, two of the better players in recent memory at Notre Dame.
Despite the experience and high level talent, VanGorder's defense was nowhere close to a dominating unit. Enter 2016, the Irish are ranked 109th in the nation, play with zero sense of urgency, and seemingly cannot tackle. Duke was the final straw. But, a fair question is: How did we even get to this point?
In my opinion, the hiring of VanGorder seemed to be a panic move from the get-go, like a gambler in Las Vegas back at the ATM chasing the money he lost. Perhaps Kelly gambled that he needed to change to grab the ring that has eluded Notre Dame since 1988? With the offenses that he features at Notre Dame and the changing landscape of college football, he needs discipline over pedigree and consistency over resume.
Kelly is at his crossroads at Notre Dame. His next hire will likely help define his own tenure at Notre Dame.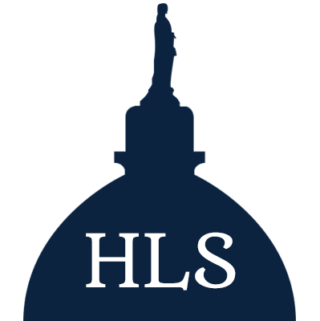 Latest posts by Jimmy Grant
(see all)