"To improve is to change; to be perfect is to change often." – Winston Churchill.
Much has been discussed, written, and analyzed of the 50-47 loss Texas handed Notre Dame this past Sunday. Many have called for change among the defensive coaching staff as it relates to the 50 points a young Texas team hung on the Irish defense.
Ironically, the change that is being clamored for is due to the inability to do just that – change. In the ever evolving landscape of today's college football, it is more important now than ever for coaches to adjust, adapt, and yes – change. The evolution of the spread offense, read option, and dual threat quarterback are prime examples of how defenses around the country have been forced to adapt in order to defend the relatively new, innovative, fast paced offensive systems.
In regards to Notre Dame, changes must be made in one way or another if the Irish hope to salvage the 2016 season. Look no further than the recent game at Texas as an example of the failure to successfully adjust and adapt.
Irish Illustrated's Pete Sampson offered this interesting stat: Against Notre Dame's 3-man defensive line, Texas rushed 38 times for 214 yards, or 5.63 yards per carry. Against a 4-man line, Texas rushed 11 times for 38 yards, or 3.45 yards per carry. Hindsight is 20/20, but why the Irish ever went back to the 3-man front in the second half may forever remain a mystery.
I have never been a defensive coordinator – nor do I pretend to be – so forgive me for what may appear as a naive interpretation of the "VanGorder Experiment." To the common fan, the easiest change to make on defense would be to "simplify the scheme." This is, and remains, the platitude that Irish fans continue to cling to. It wouldn't be a stretch of the imagination to suggest that the complexities of Brian VanGorder's NFL-esque defensive system have become counterproductive to general defensive goals.
Sadly, these complexities continually appear to be far more complex to our own defense than to the opposing offense. The current defensive scheme can be easily characterized by numerous busted coverages, players "overrunning" the ball carrier, failed blitz attempts, and quite simply poor tackling. When these miscues develop into patterns, rather than isolated incidents, you end up with historically poor results as summarized by long-time Notre Dame Football beat writer Lou Somogyi at Blue and Gold Illustrated:
The 132 points Notre Dame has surrendered in its last three games — a 38-36 loss at Stanford, a 44-28 defeat to Ohio State in the Fiesta Bowl and the 50-47 setback in Austin — set a school record for the most over such a stretch. Those 132 points yielded come out to an average of 44.0 points per game. The previous record was 129, or 43.0 per game, in 2014.

Unfortunately, that also occurred during VanGorder's first season at the helm when Notre Dame lost 55-31 at Arizona State, 43-40 at home to Northwestern in overtime, and 31-28 versus Louisville. That's not even including a 49-14 drubbing at USC in the regular season finale, or a 49-39 victory versus Navy the week before traveling to Arizona State. When you add those five games up, it comes out to 43.5 points per game, just short of the current 44.0 number through the past three contests.
Once again, a healthy dose of "simplify the scheme" would appear (on the surface) to be a potential cure to the poor defensive performances. If not a cure, perhaps simplifying a defensive philosophy rooted in NFL teachings could provide a much needed cough drop to the current disease defense.
Perhaps a simplification would allow for less scheme teachings and more fundamental tackling teachings, thus providing better results considering the original tally of missed tackles against Texas reached an inexcusable 24. Maybe even a Bob Diaco "bend don't break" style defense would more justly fit the current defensive personnel. Comparing the Diaco era versus the VanGorder era provides for a nostalgic juxtaposition:
Yards allowed per game: 343 (Diaco) vs. 393 (VanGorder) +50
Points allowed per game: 19.0 (Diaco) vs. 27.1 (VanGorder) +8.1
ND Offense points per game: 27.1 (Diaco) vs. 34.0 (VanGorder) +6.1 – essentially BVG has the luxury of a 6 point cushion that Diaco wasn't fortunate enough to have.
2012 defense allowed one touchdown drive of over 75 yards (Diaco) vs. 2015 defense allowed 26 touchdown drives of over 75 yards (VanGorder) – also the Irish defense gave up four touchdown drives of 75 yards or more against Texas. (Stats courtesy of @NDMcFLY  & @PeteSampson_)
While these statistics may be superficial, they do make an ND fan appreciate the old adage: "You don't know what you have until it's gone."
The upshot is that the coaches can't lose sight of their overall goal – to put the players in the best opportunities to succeed. This beautifully simple idea has been conflated and overshadowed on defense over the past three years by perplexing gap assignments, stunts, blitzes, and coverage responsibilities.
Looking back at the 2015 team, the lack of success on defense is maddening, especially after considering five members of that defense are currently on NFL rosters (Jaylon Smith, KeiVarae Russell, Sheldon Day, Romeo Okwara and Matthias Farley). Yes, the 2014 and 2015 defenses suffered unprecedented injuries, but would that not then prompt a coaching staff to change and/or adapt their complex philosophy to fit a young and inexperienced personnel? One could argue it certainly would not hurt.
This change needs to be made in order to put the current personnel in the best opportunities to succeed. Drue Tranquil and Avery Sebastian are very talented safeties who lack the physical traits necessary to succeed given their current responsibilities within the current system. Their backups, true freshmen Devin Studstill and Jalen Elliott, also can't be expected to fully grasp the complex scheme when no one has truly demonstrated a distinct understanding in the three years of its implementation.
The last three years have been a clinic on how to handicap above average athletic talents due to strenuous mental expectations. It is expected that the defense "play fast." But in order to do so requires less thinking and a more natural read and react style of play. In order to put the players in the best positions to succeed, the coaching staff must adapt and change their philosophies to fit their current personnel.
"It is not the strongest of the species that survives, nor the most intelligent that survives. It is the one that is most adaptable to change." – Charles Darwin
The coaching staff must learn to adapt to the personnel at their disposal. Otherwise, fans can expect more of the same – busted coverages and missed assignments, which put the Irish on a path to a painfully mediocre season. If the coaching staff can't make a philosophy change, the only other feasible option is to change the philosopher.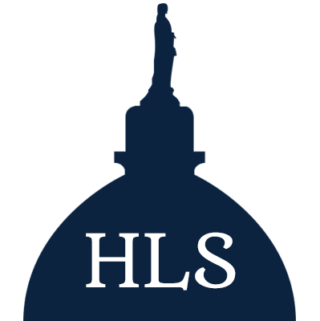 Latest posts by BJ Konkle
(see all)