Hello, Loyal Readers, remember me? Yes, I'm still around, buried in work and travel, including getting stuck in the epic Southwest operational systems failure. Do not fear, I am not emerging from my semi-retired shell to tell you stories of a day job that you care nothing about, but rather to pass on some news given to me from the Notre Dame Monogram Club.
Does the following sound good to you?
Two tickets to watch the Irish play either Michigan State or Stanford
Two field passes to said game
Two night stay at the Varsity Clubs of America (I've gotten lucky enough to stay here once in my days as a Monogram Rep–trust me, it's awesome)
Two tickets to the Friday night reception in the Schivarelli Football Players' Lounge located in Notre Dame Stadium (which is easily the most exclusive event on campus every football weekend)
One on-campus game-day parking pass
Two tickets to the athletic department's VIP pre-game hospitality village
A Notre Dame swag bag
If you are reading this post, I would be rather surprised if this doesn't sound awesome to you. In order get a chance to win one of these packages, you will need to purchase raffle tickets from the Monogram Club. The cost is $100/ticket and there are only 500 available, so work fast on this (the Michigan State game has already dropped to below 400 left as I write this).
To enter (and read all the fine print), be sure to head to these links:
The proceeds will benefit the Monogram Club. Why should you care? The Club is a lot more than former athletes (and hard-working former student managers!) getting together talking about glory days and networking. It is also an outlet for career assistance, community service, and even a scholarship fund for our kids, regardless if they end up playing sports (which, if Baby Tex takes after his dad, will be of great interest to me!).
The above really just scratches the surface. Think of this as a direct way to support the men and women that you cheered on the field of play after they hang up their blue and gold.
So get clicking on the links above and buy your tickets today! Best of luck!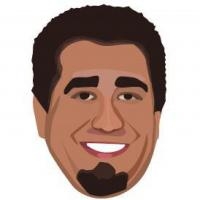 Latest posts by Ryan Ritter
(see all)