Welcome to a series of posts we're calling "Five Question Marks." In his fourth entry, BJ Konkle answers a question on the minds of many Notre Dame fans: Can Notre Dame avoid the season-ending injuries that have derailed the last two seasons?

Here's the short answer to the question:
FOR THE LOVE OF TOUCHDOWN JESUS, PLEASE, YES!
Now let's dig a little deeper.
Neither I nor anyone else can say for certain if the Irish can avoid these devastating injuries. If you keep reading, prepare yourself to go down an agonizing rabbit hole of heartbreak and "what ifs."
2014
The 2014 season opened with six consecutive victories, and very easily could have been seven if it weren't for arguably the most egregious and utterly atrocious offensive pass interference call in modern college football history.
Following a late surging victory against Navy, the free falling, black smoke, downward spiral began. The Irish finished the regular season with four successive losses – four miserable losses – including a loss at Arizona State involving five turnovers (ouch), a 2-point blunder/late fumble/overtime loss against Northwestern at home (very ouch), another loss at home with a tying field goal chance sailing wide against Louisville (beyond ouch), and a 49-14 massacre at the Colosseum against USC. That could have been worse, but Coach Sark likely called off the dogs (soul crushing ouch).
It was just over a month before the free fall that this team stood toe to toe and returned haymaker with haymaker against the #1 ranked, defending National Championship Florida State Seminoles only to lose in heartbreaking fashion.
What. The. Hell. Happened…?
Injuries are what happened. We aren't talking Jimmy Clausen turf toe injury either; we're talking season-ending injuries.
The fallout began when middle linebacker Joe Schmidt suffered a season-ending broken ankle against Navy (*insert your own obligatory opinion on whether ND should continue to play Navy every year*). Schmidt was having a phenomenal year by all accounts, was the leader of the defense, and possibly was never able to return to that level of play once his ankle was healed in 2015. Adding to Schmidt's injury, Sheldon Day suffered a MCL knee sprain, thus sidelining him for both the Louisville and USC game (aka the rest of the season).
Throwing more salt in the wound, especially at a defensive tackle position that was already depleted, Jarron Jones suffered a Lisfranc injury (tear of one of the tarso-metatarsal ligaments…a foot injury) against Louisville abruptly ending his 2014 campaign. Daniel Cage, then a true freshman defensive tackle, was filling in fairly well (all things considered) until he also began dealing with his own knee issues. Also against Louisville, safety Drue Tranquil tore his ACL in the first half, and then proceeded to play the entire second half on said torn ACL (no joke…see here for more on that craziness). Tranquil wasn't the only safety bitten by the injury bug – both Austin Collingsworth and Nicky Baratti were hindered and eventually ruled out for the final few games from season-ending shoulder injuries (sadly Baratti's entire career was plagued by the same troublesome shoulder). Let us not forget that Florida graduate transfer, defensive back Cody Riggs found himself continually in and out of a walking boot trying to recover from a stress fracture in his foot the latter half of the year. Is this it? Seriously, if you can think of any that I am missing let us know in the comments below.
Without question, the defense and back half of the 2014 season was decimated by injuries. The season did, however, end on a good note with the Irish defeating LSU in the Music City Bowl. This victory provided momentum into the promising 2015 season, where yet again the Irish were bitten badly by the injury bug.
2015
Even worse than 2014, it didn't take a half season before we saw the first casualties. Only weeks into fall camp, Jarron Jones suffered a season-ending MCL tear, immediately creating a large hole to be filled on the defensive line.
Later in fall camp, true freshman Shawn Crawford tore his ACL. All reports had Crawford performing at an eye opening high level and slated to be the team's featured nickel back. Two key defensive contributors lost in preseason fall camp alone. Under the lights in a packed Notre Dame Stadium, Tarean Folston planted his foot in the ground three plays into the season opener and tore his ACL. Also during the opener, Cal graduate transfer, safety and special team's contributor, Avery Sebastian was lost to a fractured bone in his foot (Sebastian will return the Irish in 2016 after being granted a 6th year by the NCAA).
Following the prime-time rout of Texas – where starting quarterback Malik Zaire displayed his diverse talents through the air and on the ground – he heartbreakingly suffered a season-ending broken ankle in the third quarter against Virginia. Brian Kelly addressed the injury with the team after the game, and "A Series with Notre Dame" caught the emotional moment. Durham Smythe was also injured during the Virginia game, falling victim to another season-ending torn MCL and shoulder injury.
The injury bug lurked into Notre Dame Stadium yet again and called it home the following weeks against Georgia Tech and USC. Drue Tranquil was flourishing against the Yellow Jackets' option attack and leaped into the air to celebrate one of his many impressive plays throughout the game. Upon landing on the turf his leg awkwardly twisted in such an abnormal way that he once again tore his ACL, relating him to another grueling bout with rehab. "A Series with Notre Dame" captured another emotional post-game locker room scene, showing Kelly awarding the game ball to Tranquil.
Against USC, key offensive line reserve Alex Bars broke his ankle, sidelining him for the remainder of the season. Keivarae Russell's season came to an unfortunate end in Fenway Park against Boston College when he suffered a stress fracture in his right leg.
This, I think, exhausts the troubling season-ending injuries, but the following list illustrates players whose season was not ended, but did miss one or more games due to injury: C.J. Prosise (concussion, high ankle sprain), Equanimeous St. Brown (separated shoulder), James Onwualu (MCL sprain), Tevon Coney (shoulder injury), Tyler Luatua (concussion). I hate to even mention it, but one can't neglect the horrifying knee injury Jaylon Smith suffered earlier this year in the Fiesta Bowl. This injury cost Smith a first round draft pick, but thankfully the Dallas Cowboys saw the long-term advantages Smith provides and drafted him number 34 overall. He also has reportedly signed his rookie contract which includes a $2.9 million signing bonus. Once again, if I have missed an injury, feel free to let us know in the comments section below.
Looking back at the past two injury ridden seasons, Irish fans cry out thoughts of "what if…?" What if Malik Zaire doesn't break his ankle and Tarean Folston doesn't plant his foot a certain way? What if Drue Tranquil celebrates with a high five rather than a leaping chest bump? What if Jarron Jones and Shawn Crawford exit fall camp healthy? Conspiracy theories providing potential reasons to these injuries also began finding their way onto the World Wide Web ranging from: "It's all the turf the players play on," and "It's the strength and conditioning program's fault." Personally, I don't choose to subscribe to these theories, rather I attribute the past string of bad luck to just that…sh!t luck.
Remarkably, last year's 10-3 team was on the brink of a College Football Playoff bid despite the endless and unbearable losses suffered throughout the year. All three losses were to Top 10 programs. No one can predict a rash of injuries like #NDFB has endured, and likewise no one can predict whether or not this (Lemony Snicket's) Series of Unfortunate Events will continue or not, but what if the 2016 team stays healthy all year? The lads will be punching a playoff ticket – that's what…
Cheers and Go Irish!
Previous "5 Questions" Posts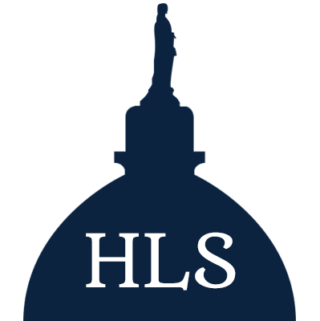 Latest posts by BJ Konkle
(see all)