Welcome to a series of posts we're calling "Five Question Marks." In this inaugural entry, BJ Konkle answers a question on the minds of many Notre Dame fans: Is there another star wide receiver waiting to emerge?
Notre Dame football has recruited, developed and ultimately produced extraordinary college football wide receivers. Some of these athletes – Jeff Samardzija, Michael Floyd, Golden Tate, T.J. Jones, and most recently Will Fuller – have gone on to successful (and lucrative) professional careers.
While Irish fans are proud to celebrate these "Domers," it's human nature to wonder: "Who's next?"
Thankfully for the Irish fandom – and for quarterbacks Malik Zaire and DeShone Kizer – Notre Dame currently has an embarrassment of riches in regards to talented wide receivers. The position is probably the most well recruited of any in the recent past (with offensive line nipping at its heels.)
Here's the talent currently on the roster, with their 247sports.com composite rankings:
Recruiting class of 2013: Torii Hunter Jr., 4 stars; Corey Robinson, 3 stars
Class of 2014: Justin Brent and Corey Holmes, both 4 stars.
Class of 2015: Equanimeous St. Brown, Miles Boykin and C.J. Sanders, all 4 stars
Class of 2016: Javon McKinley and Chase Claypool, both 4 stars; Kevin "K.J." Stepherson, 3 stars
This provides 9 scholarship wide receivers to potentially pick from – 10 if you throw in talented walk-on Chris Finke, who I believe is likely to earn a scholarship.
As talented as this group is, they lack experience as Fuller, Chris Brown and Amir Carlisle took the lion's share of snaps in 2015. Among those remaining, three are realistically poised and positioned to be the next potential standout wide receiver (and I'm going to throw in a dark horse candidate). It will be difficult for the incoming freshman – even one as impressive early as Stepherson – to be physically and mentally able to crack the depth chart and contribute meaningful snaps. With that being said: Purchase a nice pair of shades, because the future is bright.
Robinson's current health concern – multiple concussions within a year – likely removes him from this conversation. Sanders introduced his slippery elusiveness in the return game last year with a punt return against UMass and a huge kickoff return against Stanford. The possibility of Sanders' distinct threat in special teams being converted to an offensive threat makes any Irish fan grin, but he will likely remain a return specialist with the current talent that is in front of him. Brent is now fighting for carries at running back. This leaves us with a diversely talented foursome.
Here's the case for senior Torii Hunter Jr.: He has the most game time experience and possesses the unique mental and physical ability to play all three wide receiver positions. Playing all three wide receiver positions is nothing when you consider Hunter also found himself on defense last year, contributing as a situational defensive back. He also makes time to run down fly balls in the outfield for the Notre Dame Baseball program (#NDBB). Torii's versatility oozes out of him and is unmistakably his most attractive attribute. After graduating three seniors, Hunter finds himself in a leadership role among the wide receivers. In a candid interview on WatchND, he elaborates on this role, his ability to play multiple sports, his versatility, and his expectations entering 2016. For these many reasons, he may be the next great wide receiver to emerge from Notre Dame.
The praise that Corey Holmes has received from coaches this spring has been a pleasant surprise to many Irish faithful. The decision to redshirt Holmes last year (his sophomore season) raised questions about his ability to contribute in the future. Holmes credits his father for helping him work through the frustrations of redshirting as a sophomore. "It wasn't until halfway during the season when I finally stopped worrying about other people and worried about my own game," Holmes explained. This mindset paid off and the questions were answered when Holmes posted a spring 40 yard dash time of 4.39 – officially making him the fastest player on the roster. Confidence will be key for the Florida wide out as he continues to progress into fall camp. If he can translate his raw speed into football speed – similar to Will Fuller's path to success – he may become a go-to threat and poised for a breakout junior season.
Holmes may be the fastest player for the Irish, but Equanimeous St. Brown may be the most polished receiver on the team. "EQ" played sparingly as a freshman as a back-up to Fuller, a future first round NFL Draft pick. The sophomore is listed at 6'4 and weighs 205 lbs. Brian Kelly alluded to the California blue chip's athleticism stating, "(He) runs like a deer!" Kelly continued his praise during the 2015 season, "I think (St. Brown) would start for a number of power five teams. He's ready to play right now. I'm just not taking Will (Fuller) off the field unless I have to." "EQ" has the size and athletic abilities to become a transcendent wide receiver and 2016 may be the year the country learns how to correctly pronounce "Eq-uan-i-me-ous."
Consider Miles Boykin the dark horse candidate to break out in 2016. Boykin is listed at 6'3 and an overpowering 225 lbs. He has been linked to lapses of inconsistency, whether that is drops or mistaken routes. But the sheer girth Boykin adds to the receiving corps is apparent in his frame. Boykin referred to his size in a recent interview, saying, "Knowing how to use (size) is the difference between knowing how to use it in the high school level, and knowing how to use it in college. People are stronger and you just have to fight through that, like running through friction and going up and getting balls and being physical with them." Stepping up to the learning curve has been a process. If the consistency can begin to shine through, Boykin could immediately become a red zone threat, utilizing his size to essentially box out defenders in the end zone. Boykin has the summer and fall camp to convince position coach Mike Denbrock and ultimately Coach Kelly that he belongs on the field come game time.
The talent, especially young talent that #NDFB has at its disposal entering the 2016 season is second to none. The question still remains: Who will Zaire or Kizer turn to when the game is on the line…?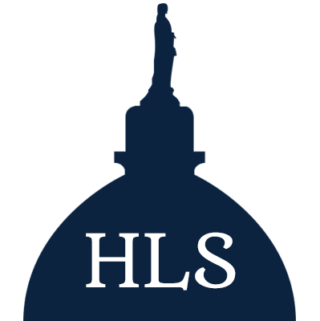 Latest posts by BJ Konkle
(see all)