Chris Brown, considered by NFL draft expert Todd McShay to be one of the 10 best undrafted players, has signed with the Dallas Cowboys, according to Aaron Wilson, a writer for the National Football Post.
Brown will join former Notre Dame linebacker Jaylon Smith in Arlington; Smith was drafted in the second round by the Cowboys.
Irish Legacy: Chris "Breezy" Brown's first catch for Notre Dame was at Oklahoma for 50 yards! That 50 yard game winner was 1 of the 2 total catches Chris had his freshman year. Brown's improved sophomore year ended with his first career touchdown against Rutgers in the Pinstripe Bowl. In his junior year, Brown had a big breakthrough. And Irish fans took notice. Especially since, he became known for saving the team's collective butt on long 3rd down plays. In 2014, "24 of his 39 receptions went for a first down or touchdown and eight of his nine third-down receptions went for a first down or touchdown"- (UND.com). In his farewell season, Chris Brown put up career highs with 48 catches for 597 yards and 4 touchdowns. Getting beyond the numbers though, Chris Brown was truly the most reliable and consistent wide receiver in 2015 (and yes, that includes Will Fuller). And, of course, we will never forget Brown's corner of the endzone snag against Boston College! The catch heard round the world.
The Experts:
Erik Lambert of Fansided sees similarities with pro "Steve Johnson, the former Bills receiver (now with Chargers). Brown flashes the capability to create big plays and to get open consistently. He's just not quite a #1 option type. Johnson had one great year in 2012 but typically averages around 50 catches and between 500-700 yards. That is territory for a classic #2 or #3 receiver type who will move the chains and create mismatches in the slot."
"I felt like I caught everything great and that I tested well," said Brown, who officially was clocked at 4.44 in the 40. "I felt like I ran a lot faster than a lot of people said I would. During my all-star game, I think somebody told me I'd run mid-4.5s. I'm pretty sure I ran faster than that."
"Brown caught all but one pass thrown to him last Thursday by former Irish quarterback Everett Golson, who returned to Notre Dame for his Pro Day performance. Brown wasn't the least bit hesitant to extend his 6-foot-2, 193-pound frame to make a catch," added Irish Illustrated's Tim Prister.
In other words, Brown is already going after the ball like a professional.
Height: 6-2
Weight: 193 pounds
40-yard dash: 4.44
20-yard shuttle: 4.35
3-cone drill: 7.37
Vertical leap: 33.5
Broad jump: 10 feet, 10 inches (8th among receivers)
Bench reps: 14
Bottom Line: Chris "Breezy" Brown exceeded expectations at Notre Dame. Then he did so over and over again at Pro-day/NFL workouts. Could Chris Brown be the next John Brown (3rd round pick)? Chris would only need around 50 receptions, 700 yards and 5 touchdowns in his rookie season! Easy Breezy.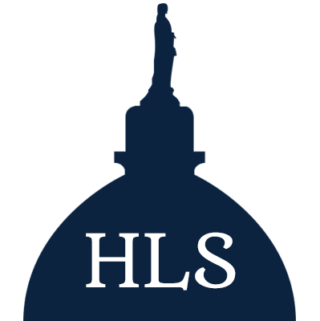 Latest posts by EricStFrame
(see all)