With the 74th pick in the 2016 NFL Draft, the Kansas City Chiefs select KeiVarae Russell! Cornerback. Notre Dame.
His contract is expected to be about $3.15 million, with an $813,128 signing bonus.
Irish Legacy:  KeiVarae "Roller-coaster" Russell committed to the University of  Notre Dame all the way back in December of 2011. Upon arrival, Notre Dame coaches practically begged him to switch to defense in order to fill a need at cornerback. KeiVarae obliged. And then some.
In his freshman year, the Russell roller-coaster gave Irish fans whiplash. His strong performance earned him Freshman All-American honors. Although his numbers took a slight dip, Russell's sophomore season proved that he would be 'the man' at cornerback for the next half of his Notre Dame career.
Huzzah! We are totally set! Right? Wrong.
Suddenly, the Russell roller-coaster took an unexpected plummet. Our new star corner was 1 of the 5 players deemed academically ineligible and subject to suspension. That moment when Russell's season-long suspension was made final, those 'too smart for their own good' Irish fans realized the loss meant a figurative nail in the playoff coffin….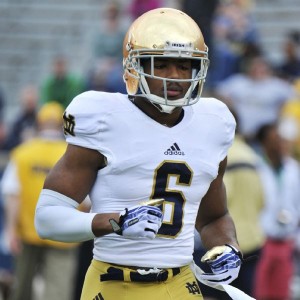 But fear not! It was 2015, and backflip time for the Russell roller-coaster of love. The young man worked through community college and was eventually re-accepted by Notre Dame. In the end, Russell became the only man, from the group of academically challenged, who came all the way back to play and start! Irish fans will be forever grateful for that decision, especially since the Senior KeiVarae Russell single-handidly clinched two huuuge games in 2015 (@Temple, USC).
Sadly, however, KeiVarae's fractured tibia suffered against Boston College may actually have been the proverbial 'final straw' injury that doomed the Irish playoff hopes. A victory over Stanford in the regular season finale is not so far-fetched with a healthy KeiVarae Russell in the lineup. More true, if you consider Stanford QB Kevin Hogan went 17/21 with 4 touchdowns. Can you imagine a different outcome if only KeiVarae Russell was locked onto that critter Cajuste during those horrendous pass plays? Think about it…probably ends with a Clemson and Alabama rematch.
I'm in the NFL….Wow

Thank U #Chiefs Nation. @Chiefs I'm so grateful for this. I am ready to work best believe that. I won't disappoint

— Keivarae Russell (@Keivarae1) April 30, 2016
From the Experts:  "After missing the entire 2014 season and going down late with a broken leg in 2015, Russell's collegiate career didn't end as impressively as it began. He was an immediate standout for the Irish, starting the first 26 games of his career and emerging as the team's best cornerback. The coverage ability and confidence are there to project as Russell as a future starter at the next level … ." – Rob Rang, CBS Sports NFL draft analyst
The ESPN Sports Science guru declared KeiVarae Russell to be his "top value pick." In addition, one science experiment indicated that KeiVarae can jump farther (in a drill) than All-Pro Earl Thomas. The final hypothesis also showed similarities with current pro Jason Verrett of the San Diego Chargers.
"I think we're leaving (the program) at a good spot. I say 'we' as in my senior class, I'm very proud of these guys — myself, Chris Brown, Ronnie Stanley. I think we really changed this program to where we're on a rising trend. We were just a few plays away from being on the top this year. A few guys away, too, It's been fun. I think we're on a good streak." – KeiVarae Russell (ndinsider.com). Of course, I consider KeiVarae an expert.
Height: 5'11
Combine weight: 192
Arm length: 31 5/8
Hand size: 10
40 time: 4.44
Vertical: 38.5
Broad: 11'2
Bench: 17
3-cone: 6.89
Short shuttle: 4.09
Strengths: "Fluid athlete with good balance and foot speed for the position. He's at his best in zone and press coverage. Good length and timing when breaking up passes. Locates and tracks the ball well down the field. Times jumps well and flashes the ability to climb the ladder" (ESPN). Pigskin-prospects and I would like to add that Russell is a solid tackler, and often times seems in on every play, like a tackling machine. A play maker. A special teams standout. He has 3  years of college football experience. Plus, he is a versatile athlete that could either easily shift over to a safety position or even fill a need on the offensive side of the ball if called upon.
Weaknesses:  According to Pigskinprospects.com, Russell is a bit undersized and he over pursues at times. Obviously, weaknesses are hard to come by for players picked as high as (insert pick number). Yet, as with every prospect entering a man's league, continuing to build strength is a must. In terms of height, however, the average pro-bowl cornerback is 6′ feet. Somehow, I don't see 1 inch stopping a man that can jump 38 1/2!
Bottom Line: Sleeper pick, 'top-value pick,' or the 74th pick, whatever you want to call him, KeiVarae Russell has eventual starter written all over him. I believe this for many reasons, first of all, the guy is Very Very confident. Secondly, at Notre Dame, his play on the field was the definition of 'consistency.'  And most importantly, he's already been featured in a sports science episode! The Chiefs just picked up a hidden gem…probably an emerald.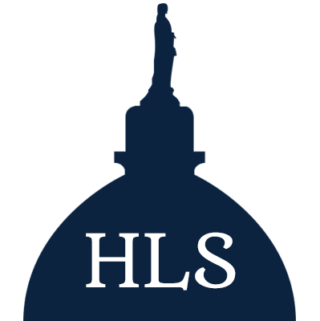 Latest posts by EricStFrame
(see all)