In our final day of previews, HLS takes a look at quite possibly the strongest aspect of the Notre Dame defense: the defensive line.
Defensive line coach Keith Gilmore's defensive front will face a number of challenges due to personnel changes and the development of defensive coordinator Brian Van Gorder's scheme, but has a good shot at being more disruptive up front than last year's squad. We've seen a blitz work at times for Van Gorder when linebackers and others in the secondary crashed the line. Unfortunately, there have been many more times when the four linemen have been unable to get to the quarterback to force a sack or simply to get him out of the comfort of the pocket.
For 2016, that will have to change and Gilmore's immediate challenge will be filling the shoes of Sheldon Day. The former captain started in 11 games in 2015 and amassed 40 tackles, another 24 of the individual variety while adding on seven and a half tackles for loss.
With the return of Jarron Jones, Gilmore has an opportunity to place him in Day's spot on the line and possibly slide freshman Jerry Tillery over. The senior had a very successful 2014 campaign and was expected to be part of a one-two punch on the line until he was injured during fall camp in 2015. His return for the Fiesta Bowl showed he still had the ability to disrupt an offense. But, given his limited snaps, it remains to be seen if he is back at 100 percent.
As for Tillery, he is coming off a fantastic 2016 season that included starting three of the 12 games he played in with 12 tackles. His mere presence helped fill a void when Jones went down and as the season progressed, he showed he was able to make stops, jam up the line and evolve into what some analysts say, an All-American trajectory by the time he finishes his career at Notre Dame. The only bad light for Tilley was an unexpected scratch from the Fiesta Bowl the day of. He offered somewhat of an apology to reporters in March about the incident saying it was a privilege to play at Notre Dame.
"When you break rules, that's something that gets taken away. I know how lucky we are to be here. I'm not perfect. This definitely proves that if you're given a lot, it can be taken away," Tillery said. There is still no clear explanation as to what happened in Arizona but to be honest, that's water under the bridge now.
Other returning players include junior Jay Hayes. He and early enrollee Daelin Hayes, no relation, have seen time this spring on the end with the second team as they work towards adding some speed. Daelin is coming off a right shoulder surgery and I would expect coaches to keep a close eye on this as he continues to strengthen his shoulder while allowing him to be productive. As for Jay, Gilmore has said the spring has been a work in progress for him and is hoping he can contribute, adding needed depth.
Daniel Cage, Isaac Rochell, Andrew Trumbetti, Micah Dew-Treadway, Jonathan Bonner, John Montelus, Elijah Taylor, Pete Mokwuah and Brandon Tiassum are all veterans angling for available reps and with potential to reach. Early enrollee Khalid Kareem is vying for a spot on the team.
UPDATE: Per several sites, including 247 Sports, Brian Kelly has said Grant Blankenship has been suspended from for a violation of team rules and does not know if he will return to the team.
"That's yet to be determined," Kelly said after Friday's practice. "The standards that are set within the program have not been met, so I'll meet with him after the spring game and we'll decide what the course is from here on out."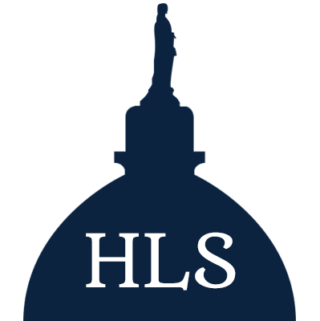 Latest posts by chrisavila_01
(see all)