With the notoriety and popularity that comes with Notre Dame football, one would logically believe that type of large student following would transition smoothly into basketball season. The student section at football games is overflowing, yet walk into Purcell Pavilion during a basketball game and the stands are (on average) half full. But why? How can students have so much school spirit during the fall and have none during the winter?
I'm sure many people will be surprised to learn that Notre Dame students receive basketball tickets for free. This is such a great offer, especially since last year we had to pay $50 for season tickets. The only downside is that each week you have to remember to register for tickets that week and if you forget, like most students do, its $10 at the door for student tickets. The fact that just because we are quite lazy/forgetful students we don't get the luxury of having free tickets, which really deters people.
The weekdays can be brutal, in terms of school work, at Notre Dame. There are days and weeks that you barely have time to eat none-the-less walk to the other side of campus to watch a basketball game that could potentially be bad game.
Haven't Been Good In The Past
After many years of lackluster basketball, it is hard to move past the stigma that Notre Dame basketball is not good. We really need three consistent years of good basketball. That way, all the students (upperclassmen) will be hyped about ND basketball and get the freshman amped about basketball season.
It is hard to have a crazy fan experience, like in the Rupp Arena, when Purcell is not filled like the Rupp Arena. Looking around Purcell during some games is (to be brutally honest) very sad. The only people who are out of their seats are the players parents and the students because we always stand during the games. The whole atmosphere of Purcell really needs an upgrade.
St. Francis, Caldwell, St. Francis (Pa.), Milwaukee and UMass-Lowell. Those were the first five opponents that Notre Dame played at home. Not trying to knock any of these programs, but these match-ups aren't the most enticing match-ups to go watch. The opponent is a major factor in the game experience. I'd much rather go see an ND vs Kentucky game than an ND vs UMass-Lowell game and I am a big Notre Dame basketball fan. Also, Notre Dame is still relatively new to the ACC. WE have those big time rivalries, Duke (even though we have beaten them three times) and Louisville, just because we had a 5 OT game. But there is no real rivalry that has come about from a win-loss record.
It's a bad excuse, but until you have experienced the winter season in South Bend, you will not understand.
I like to consider myself a big Notre Dame basketball fan, though I have to be honest and say that I have succumbed to many of these excuses. Sometimes it is just too cold outside or I just have too much to do, so I tune into the game on my iPad. Not sure, what the solution should be because you can't put all basketball games on the weekend and unfortunately we can't stop winter from hitting the Bend. For any suggestions feel free to contact Leprechaun Legion and help them out!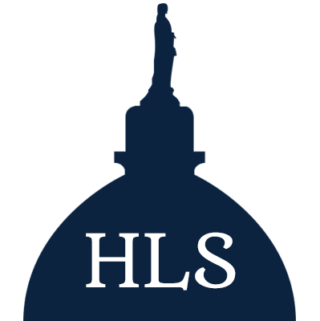 Latest posts by Grantland-X
(see all)