If you've been watching the Notre Dame men's basketball season, you already know. If you haven't been watching this season, let me assure you, this isn't your typical Brey-ball. The burn offense has given way to #DunksDuLac, a much more exciting and athletic offense that many of us have longed for. Of course, that doesn't mean that this team isn't full of threats on the perimeter as well, with the team shooting 40% from beyond the arc.
Defense is still a touch lacking and often times the Irish have dug themselves into holes because of some defensive lapses. Despite that, the Irish have found ways to claw back into games, including an improbable 18 point comeback in the second half to topple North Carolina State on their home court (where, incidentally, Duke recently lost) just this past weekend. The Irish have never felt outclasses, even when they fell against undefeated Virginia, one of their only two losses on the season.
So now Duke rolls into the Bend with likely future #1 NBA draft pick, Jahil Okafor (yes, that last name should ring a bell, he's Emeka's cousin), with a similar two loss record against a very similar schedule. I could attempt to break this game down, but it's already been done, and, to be frank, much better than I could even hope to do. This matchup is a far cry from last year in which yet another sure-fire NBA lottery draft pick, Jabari Parker, came into South Bend to take on an Irish squad that struggled to down Canisius at home and weren't too far removed from the news that Jerian Grant would miss the remainder of the season. That game was a pure, unexpected upset, seemingly an annual staple for Notre Dame squads.
But that's not what's happening tonight. Tonight is a heavyweight fight between two of the nation's best. Jerian Grant is generating his own NBA draft buzz while Demetius Jackson is coming into his own and Zach Auguste has found the next level of his game. Of course, we can't forget Pat Connaughton still managing to do his thing, leading the Irish in both three-point shooting (45%) and rebounds (175).
I know we've all been conditioned to not get too excited until March when the rug gets pulled out from underneath us. But this is different. No Mike Brey team has ever gone this far into a season with just two losses–hell, I only found a couple of Brey teams that managed to not lose more than two games in the month of January when conference play ramped up. Simply put, this team is different. Not just in record, but in the style of ball that they play as I mentioned at the start of the post. Worries about what may or may not happen in the postseason are so incredibly fruitless when this team is so much fun to watch:
https://vine.co/v/Od5rX7TWDxg
https://vine.co/v/Op3zbJwxB6l
https://vine.co/v/Od5pxTKgDYZ
To hell with the ides of March. #4 Duke is here tonight in our house. Posterize them like we did last year:
Go Irish. Beat Devils.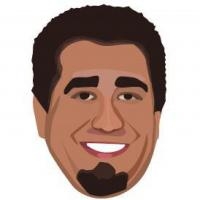 Latest posts by Ryan Ritter
(see all)