We aren't even past signing day yet, but the ACC blog over at ESPN decided it was time to get the Notre Dame clickbait rolling early this year. This particular entry dipped into the "lol Notre Dame sucks" pool by penning a hypothetical, tongue-in-cheek letter from the ACC to Notre Dame.
And you know what such a letter deserves? A hypothetical, tongue-in-cheek, smart-ass response from Notre Dame. I'm more than happy to oblige.
Dear ACC,
Thanks for reaching out to us. It's been a little awkward not hearing from you in a while and, after we've gone 7-1 in conference play in basketball, we thought we'd never hear from you again.
Oh wait, your letter was about football. Sorry, we'll try not to let that #8 ranking get to our heads with Duke coming into town.
But let's talk about that number 8. It seems to be really important to you for some reason. After all you voiced some displeasure to us for having the audacity to win "only" 8 games this season, a mark that only 6 of your 14 non-complicated friends hit. In fact, after the bowl season concluded, had Virginia Tech not pulled out a victory in their bowl game, half of your conference would be sitting below .500.
Ouch.
Anyways, this is about us right? So let's talk about us. Quite frankly, we agree. We thought those 8-5 seasons would be a thing of the past too to be honest. After all those are soooooo 2010 (have fun looking for our 8-5 seasons before then).
We have no excuse for Northwestern…or the month of November really. However, after starting the season undefeated, as you state, we got rather pissed about how everything ended, changed a couple of things up for the bowl, and beat LSU. That leaves us and Georgia Tech tech as the only ACC super-friends to beat SEC West teams, for the record.
Oh, but that bowl win didn't help your strength of conference schedule? Normally, we'd feel sorry about that, but you can stick your strength of schedule concerns into a pocket where a certain offensive pass interference flag should've stayed. Yeah, we're not forgetting about that special welcome into ACC territory.
No seriously, we won't ever forget that. Brian Kelly called that same trips right rub play against Louisville with ACC refs on the field just to prove a point.
And you were worried about poor Florida State making the playoffs because we didn't win enough football games? Uh, sure, that's definitely our fault and not the other 12 teams that they played, one of which includes the powerhouse known as the Citadel, by the way. We suppose it's also our fault that the Seminoles got whatever turnover disease we had as they coughed the football up repeatedly as Oregon embarrassed them in the Rose Bowl. It's almost like there were come legitimate reasons for concern in regards to Florida State's playoff worth. Weird.
Oh, and you're complaining about the bowl selections for the rest of your mediocre conference? We are supposed to feel bad about North Carolina State? The same team who had two wins against FCS teams? The same team that only beat 3 Power Five teams, all of whom were in the ACC and none of whom finished above .500? Yeah, we TOTALLY screwed them over and their 7-5 at the end of the regular season is 100% like ours. Our bad, they completely deserved to be in the same caliber of bowl that we were.
We would address your Pitt complaint in full; however, we are too busy laughing at the "scramble" to find them a bowl game. After their season, you would think one additional mad, stumbling scramble would just make sense, especially considering that they blew their bowl game too…after being up by 25…with 14 minutes to go in the game.
Hang on, we need a second, we just remembered that Pitt beat Miami and we are laughing even harder. The ACC is truly a magical land of failure sometimes.
Now, for the kicker, or what we call here in our offices "the paragraph in which we knew you wrote this at 4 AM while drunk off your ass". I must say "win more games, but not against our playoff contenders" as an official stance makes a whole lot of sense to us in hindsight (insert pissed-off OPI flag reaction here–NEVER. FORGETTING.), but does that ever sound like wanting to have your cake and eating it too.
Come to think of it, isn't that what you and everyone else in ACC seems to be claiming we do? Look, we know you love that sweet playoff bonus if the ACC gets if one of your special children makes it into the playoffs. We get it. We like money too. But stating you want us to win more and then requesting that we strategically lose…you're like a middle school student writing a paper who forgot what their thesis was when they got to the conclusion.
Wait, we're sorry. That was mean. We know you got your degree from North Carolina.
Anyways, we will do our part, take your advice to win more, and file that letter in the same place that we keep all our fans' head coaching suggestions. Know that your plea will be nested somewhere in between a request to pay Nick Saban nine figures and a threat to withhold donations until we hire Urban Meyer.
Apologies in advance for racking up more wins at the expense of your conference,
Notre Dame du Lac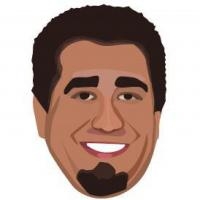 Latest posts by Ryan Ritter
(see all)