Now that the bowl season has finally come to a close, the stats that matter have finally come out: attendance and TV ratings. While my tongue is certainly planted in my cheek right now, I certainly recognize that the expansive bowl season, now totaling 39 games and featuring 76 teams (that's 59.4% of the FBS if you're keeping score), is all business.
And while we've certainly heard that teams lose money going to these games, there is evidence that said loss could very well be an exercise in interpretive accounting. That study was done last year before bowl payouts to conferences ballooned even further this season allowing teams in the Power 5, like Oregon, to net a pretty penny. Teams in the Group of 5, who lie outside that money-printing enterprise, aren't as fortunate.
But what should we make of declining attendance numbers for the majority of the bowls? According to that study, 21 of the 35 returning bowl games saw a decrease in ticket sales. This includes the Championship game, the Rose bowl which hosted a semifinal, and three of the four non-playoff New Year's Six bowls. Are these bowls also "struggling" to make ends meet?
That answer most likely lies in either further interpretive accounting or how you view a potential return on investment as TV exposure for these games sky-rocketed. 18 of the 35 returning bowl games saw a boost in TV viewers with the biggest beneficiaries being the three playoff games. The biggest losers in the TV ratings battle are the non-playoff NY6 bowls; however, they certainly know their ratings boon is just around the corner and soon they will rule the New Year's Eve and New Year's Day bowl renaissance.
I've compiled this data into a single Google spreadsheet (use the filter views for sorting) if you want to take a deeper dive into these numbers. The most interesting thing that I took out the data was that 10 bowls suffered the double whammy of both suffering attendance and declining viewership while 8 bowls saw both boosted. That means the remaining 17 games had at least one or the other go up, meaning that the vast majority of these returning games (over 70%) are seeing some benefit.
However, there's no doubt that the shift is towards TV. A deeper dive shows that only 6 of the 17 bowls that lost viewers lost over one million viewers. Three of those bowls are NY6 bowls whom, as I stated earlier, will certainly have their moment of skyrocketing ratings once their turn to host a playoff game happens. That leaves only three real "losers" in this game (with the Citrus Bowl becoming the biggest loser of them all this year).
The bowl season is a made for TV enterprise. Travel and ticket costs seem to escalate every season, especially for the bigger games, but that didn't stop this year's national title game from featuring Uber providing helicopter transportation to the game and champagne at the concession stands. I've been ridiculously fortunate enough to go to two of these games, one to support Notre Dame and one to support my sister's school, Auburn, with my family. While each trip was a bucket-list-cross-off spectacle, after the adrenaline wore off and the reality of the costs hit home, there was also a feeling that we were a touch insane for doing these trips (perhaps the results of the game factored into this as well). The appeal of the couch and the TV grows every year.
While any logical thought in my head can go flying out the window when it comes to travelling to watch Notre Dame, this year, with a wedding and honeymoon to finish paying off and a baby on the way, logic won. New Year's in Nashville sounded like a great trip, especially with accessible and affordable tickets, until I actually budgeting the whole affair.
So on my couch I sat, observing the made-for-TV bowl empire (and perhaps far more than my wife wanted me to). Despite the money grab and worries in the back of my mind that this is all a huge bubble wasting to burst, I can't help but enjoy it every year. It's my favorite time of the football season, allowing me to watch games carefully spaced out so I can see just about every single one with ease and not miss a potential crazy result from two teams fighting to make some kind of a national splash. It feels like college football was made for this and justifies the empty seats I see many of the shots of the lesser bowl games.
ESPN and the ridiculous numbers that they pull in agree.
The Roundup
Shameless promotion time! Two things. First, Friday Roundup on the radio tonight from 6-7pm. Tune in! Also, Valentine's Day is rapidly approaching. Get your flower game in order, support a Notre Dame alumnus run business, and support HLS by ordering form The Bouqs. $40 for a single Bouq (that's a dozen flowers in an arrangement, including roses) with free shipping and no upcharges. I use them all the time now and the wife loves them as they last seemingly forever in comparison to anything else that I've bought elsewhere. I think we're almost to the point in which I might get reprimanded for buying anywhere else.
I don't think I will ever stop enjoying reactions to people visiting Jerry World for the first time. Spencer Hall and Holly Anderson took their first steps inside the Death Star in my backyard and did their best to process the excess.
Notre Dame's in the top ten! Well, in at least one way-too-soon preseason ranking. They fall just outside the top ten in another and barely in the top 25 in another one (and Stanford #4 here…are you high?!). The final 2014 rankings weren't as kind as Notre Dame was just on the outside looking in. The final F+ rankings were by far the harshest, but hey, we ended the season beating the #16 team in those rankings, so we got something to hold on to.
Should they stay or should they go? That seemed to be the biggest game this week. For the Irish, the big news this week was the return of O-lineman Ronnie Stanley. Outside South Bend, Cardale Jones had a huge presser that trolled the world as an expected NFL announcement turned into a announcement that he's going to play school another year (in all seriousness, talk about coming a loooong way from that unfortunate tweet). The fastest human bowling ball alive, Dak Prescott, will return to Mississippi State. Finally, Heisman winner, Marcus Mariotta, will depart for the NFL.
The NCAA is rethinking pot. Well, that's not exactly what they said, but let's be honest the "we're suspending players for smoking pot who reside in a state in which pot is legal for the national title game" probably played into this.
And now your moments of Nix… Yep, moments. Here's some gold this week from the Twitters:
TROLLOLOLOL. pic.twitter.com/Cr8bKSe6qN

— Jim Weber (@JimMWeber) January 13, 2015
I'm a huge Michigan fan. #FiveWordsToRuinADate

— Notre Dame Bookstore (@HammesNotreDame) January 14, 2015
There are some dandy Twitter avatars among ND footballers, but Joe- excuse me, DARTH Schmidt might have the greatest. pic.twitter.com/jxNWTM7OTz

— One Foot Down (@OneFootDown) January 13, 2015
The Booze
Now that I'm back to (almost) full health, I have realized that so far this winter, I have not really partaken in any stouts, which seems like a borderline crime. I intend to rectify this immediately*.
*Read: after I go off the air tonight because drinking and driving is bad, y'all.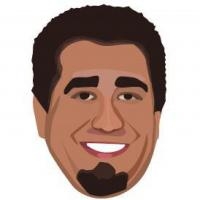 Latest posts by Ryan Ritter
(see all)