To bowl or not to bowl, that is the question:
Whether 'tis nobler in the mind to suffer
The injuries and defeats of a season lost,
Or to take the field against a sea of troubles
And by playing end them. To quit—to rest,
No more; and by a rest to say we end
The heart-ache and the thousand natural shocks
That losses are heir to: 'tis a consummation
Devoutly to be wish'd. To quit, to rest;
To rest, perchance to dream—ay, there's the rub:
For in that offseason what dreams may come,
When we have shuffled off this field of turf,
Must give us pause—there's the respect
That makes calamity of odds great and small.
For who would bear the whips and scorns of loss,
Th'rival's blowout, the proud fan's contumely,
The pangs of FGs missed, the holder's drop,
The failures on offense, and the spurns
That patient merit of th'unworthy takes,
When team itself might their quietus make
With a bowl rejection? Who would fardels bear,
To grunt and sweat under a lost season,
But that the dread of something in that leave,
The unplay'd contest, from whose kickoff
No player can restart, puzzles the will,
And makes us rather bear those ills we have
Than fly to others that we know not of?
Thus disillusion does make cowards of us all,
And thus the native hue of resolution
Is sicklied o'er with the pale cast of thought,
And enterprises of great pitch and moment
With this regard their currents turn awry
And lose the name of action.
~From Shakespeare's Hamlet Act 3, Scene 1…slightly modified…
The Roundup
UAB will be shutting its football doors. There are some that think that there is a vendetta that involves Bear Braynt's son (seriously), but to finish pissing on their ashes it appears no bowl will take them either.
It also appears that a B1G team will be left out of the bowl shuffle. Not by choice, but because Delany couldn't negotiate enough spots.
Jameis Winston got to share his side of the story. It was also full of constant mentions of the alleged victim's name (name is redacted in link) and he compared his situation to being raped because that's just about par for the course at this point.
The first two big coaching vacancies are filled. Florida hired Colorado State head coach, Jim McElwain, in what has to be the most public search ever which was probably a move to reduce the huge buyout. Nebraska has also hired Oregon State head coach, Mike Riley. Michigan is still vacant. Commence snickering now.
And now your moment of Nix… Speaking of Michigan…
The Booze
I bought a new bottle of bourbon last week. I wasn't expecting it to be my coping mechanism after last weekend, but, hey, here I am.
Anyways, I'll be enjoying my liquid medicine while cheering for all kinds of chaos this weekend.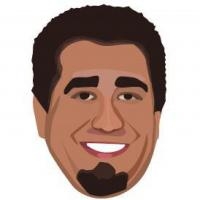 Latest posts by Ryan Ritter
(see all)