I'm not even sure where exactly to start with the mess that was Notre Dame's loss to Northwestern. Typing "Notre Dame's loss to Northwestern" doesn't even make sense to me. The Irish lost and gave up 43 points to a team that hasn't even cracked 30 all season.
Iowa blew these guys out.
But here we are in what I consider the worst loss since I walked on to campus in 2003. Oh sure, we've lost to worse teams, but those ND teams were objectively terrible. While this team isn't championship-caliber or even playoff-caliber, a dose of reality that I accepted last week, this isn't a terrible team; however, they most certainly played like one.
No one is blameless in this dumpster fire. Everett Golson turned the ball over twice, one of which was a fumble right at the goal line. Chris Brown fumbled near the goal line as well. Malik Zaire's debut at holder saw him botch a hold that ended up not just blowing a PAT, but gave Northwestern two free points as they took it the other way. Cam McDaniel, the one person no one expected to fumble, did so when Notre Dame was in the process of running out the clock to escape with a win.
Notre Dame has been playing with the fire of turnovers ever since the Syracuse game. They've somehow managed to overcome 3-5 turnover performances and win. Now they are regressing back to the mean and now facing the expected consequences of being so damned careless with the football.
The defense doesn't escape from blame in this one either. As I said before, Notre Dame gave up 43 points to a team that hasn't cracked 30 to this point. They surrendered a simply absurd 547 yards to the Wildcats. That, by the way, would be the highest total that Notre Dame has given up all season. Northwestern hadn't cracked the 400 yard mark yet this season.
Now, I'm absolutely certain that injuries are playing into this. The loss of Joe Schmidt seems to loom larger than anyone expected. Sheldon Day and Daniel Cage also went down in this game. Of course, the suspensions expected starters like KeiVarae Russell and Ishaq Williams are wearing on this team. That still doesn't excuse what happened here.
The defense looked absolutely lost. There were so many blown coverages in this game that I simply lost count. Wildcat receivers ran wide open all game long and, had they had actually caught a few balls, I'm likely sitting here ranting and raving about one of the worst blowout losses in ND history.
Even with Nothwestern managing to drop every wide open pass possible, Notre Dame still surrendered four TD drives of 70 yards or more.
The special teams screwed the pooch as well. We've already mentioned the bad hold from Zaire, but Kyle Brindza also managed to have the worst night of his career. Brindza is a 70%+ FG kicker and, even with the Stanford botched snaps and being forced to kick into a gale-force wind during Navy, you have a kicker that has only missed a small handful of attempts all season. He missed two tonight, going 0-2. He also had a 26 yard punt just for good measure too. Even when ND did something great on special teams with a blocked FG, Drue Tranquill inexplicably decided try and return in a completely bone-headed move.
The coaching staff is far from blameless in this disaster too. It starts with the curious decision to bench Max Redfield. I understand Max has struggled quite a bit this season, but I'm not sure that Drue improved this situation as the true freshman saw his own share of struggles throughout the night. Criticism could also be placed on using Zaire as a holder as that swap clearly wasn't a quick fix.
And speaking of the holding/kicking situation, Brian Kelly noted that those struggles pushed him to go for two. In his presser after the game, Kelly stated that the chart showed the situation as a coin flip and, his confidence as a coach was so shaken in the disaster that is the FG unit, that he felt his chances were better going for two than kicking the PAT. Let that sink in for a bit. Once it does, further consider that if the Irish don't botch the PAT and give up two points earlier, Kelly doesn't even have to think twice about simply kicking the PAT.
And once that all sinks in, further consider that we are pulling our hair out over extra freakin' points to squeak out a win against NORTHWESTERN.
I know Kelly has taken a bit of flack for not kneeling the ball, but I'm actually with him there. Kneeling the ball only to still have time on the clock and be forced to punt is dumb and, in my opinion is the epitome of terrible clock management. Calling a couple of runs takes some extra seconds off the clock and you might just bleed enough off the clock to sit on the ball on fourth down or, better yet, get a first and ice the game. But no, Cam fumbled and here we are splitting hairs about the final minutes of a game against Northwestern.
Make no mistake, there are plenty of other spots to have issues with how the game was coached and Kelly admitted as much in his presser. I don't think I've ever heard him say after a game that he needs to examine coaching decisions as well as needing to coach better in a game. Most notably, Kelly stated that perhaps calling a read option so close to the endzone was on him as he perhaps got too confident of Golson's ability with that play. Further, his comments and reactions to questions about the issues with the kicking game and going for two almost screamed "I screwed up the kicking battery and then I didn't trust it once it blew up in my face".
As far as the Golson/Zaire debate. I don't even know. Even Kelly paused before he gave Golson a very lackluster vote of confidence. I have a feeling the leash is shortening quite rapidly.
I know I'm about 1,000 words into this without tipping my hat at all to the Wildcats, but I do want to say that they punched well beyond their weight class and did what they needed to do to win. This team eclipsed previous offensive marks out of nowhere and their special teams made an impact. They didn't have a FG of 30 yards or more coming into tonight and all four of their FGs were beyond that mark. It was that kind of night for them.
Simply put, I'm pissed. This was, excuse my French, a clusterfuck of epic proportions in every phase of the game and the coaching staff. There is a load of work to be done to halt this freefall and prevent a 7-5 disaster which, if Notre Dame plays like this the next two weeks, is an absolute certainly.
I didn't want to head to the edge of the cliff last week, but I feel like I've just been tossed off the ledge. I believe that I've found the bottom. The last time I felt like this was when Notre Dame lost to Navy and Tulsa back-to-back. The Irish responded by upsetting Utah at home and won out for the remainder of the season. That's the bounce-back that I need to see.
Because if this isn't the bottom, I'm not sure how to handle the rest of this season.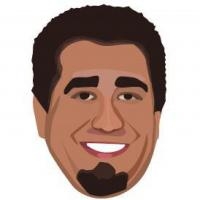 Latest posts by Ryan Ritter
(see all)