Remember when I posted last week's recording of "Inside the Game" and mentioned that Robin Valetutto and I were working on something pretty big? Well, everything is now 100% in place, so I'm ready to let y'all in on the news because I can't jinx it now.
I'm going to have a radio show.
That's not a typo. I am going to be trusted not just with a live microphone, but an entire hour every week to do with as I wish. Specifically, I will be hitting the DFW airwaves on KVCE 1160 AM every Friday evening from 6pm – 7pm CT (so that's 7pm – 8pm for you ET folk).
The show's name and format will be taken from a long-time staple here at HLS, The Friday Roundup. While I know there are loads and loads of various college football shows and podcasts across this great land, the DFW market really doesn't have one. Needless to say, this is a huge opportunity to fill a nice little niche in the market, so when Robin presented the idea to enhance KVCE's sports programming with a college sports show, I jumped all over the chance.
For those outside of the DFW area, you can stream the show live via KVCE's website. The show will also be syndicated via our podcast channel as well.
Finally, the usual Roundup that you know and love won't be going anywhere on HLS for the foreseeable future. Think of the radio show as a complementary effort to that post.
The show format will try to cover as much college football as I can squeeze into my hour slot. Thankfully, KVCE is the official home of ND Football in Dallas, so I do have a perfect excuse to always devote a segment to the Fighting Irish during the show.
Anyways, I want to give a huge thank you to anyone that tuned in to my appearances on "Inside the Game" (which I will continue to do for the remainder of the season from 11am-12pm CT on Saturdays) or had a listen via our podcast channel. Also, I need to give another huge thanks to Robin for giving me this chance and to everyone at KVCE that is currently moving heaven and earth to get everything ready for my show this week.
So be sure to tune in this Friday from 6pm-7pm CT on KVCE 1160AM and kick off your college football weekend with the premier episode of the Friday Roundup!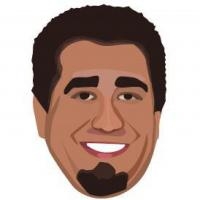 Latest posts by Ryan Ritter
(see all)