(Apologies for the delay. Typically I try to have this out Sunday, but a needed ND re-watch and the Cowboys actually doing good football things delayed this.)
Fumbles
Everett Golson, 1st Quarter
Everett Golson, 3rd Quarter
Everett's first fumble to start the game, while terrible and costly, could be mostly forgiven. You could certainly argue that Golson should have better pocket presence and not step directly into a death trap. Still, that was not nearly as bad as Golson coughing the ball up late in the 3rd quarter for a failure to tuck and protect the ball.
NBC mentioned that Golson worked on ball security, but perhaps it should shift to learning when to slide? I'd rather Golson sacrifice a couple of yards than trying to plunge forward and watching an opponent grab the ball. Plus, I'm not too particularly fond of Golson taking a whole bunch of hits every game.
Either way, this needs to be fixed and quickly. That's three games in a row and I'm starting to become very concerned.
Ill-Advised Passes
Golson near pick six, 2nd Drive
Golson throws a pick six, 3rd Drive
Simply put, Golson was lucky that he didn't give up two pick sixes in this game. His first ill-advised pass was jumped and, had it not been an absolute bullet that the Tar Heel DB failed to handle, it probably would've been. On both that pass and the pick six, Golson forced a pass to a receiver that clearly wasn't open.
It's almost as if Golson believes that his arm is strong enough to beat the defender that is taking the route away. Or perhaps Golson just can't help but try to force things so early in a game.
Either way, those were two very easy reads that I think everyone, Brian Kelly included, expects Golson to make.
Plays You May Have Forgotten
Sheldon Day nearly gets an INT, 1st Quarter
Notre Dame nearly has a goal line stand, 2nd Quarter
Sure, we remember that the Irish gave away loads of points off of turnovers, but these two plays could have caused a serious scoring swing. Sheldon Day made an incredible read on a screen play and completely jumped the route (and Issac Rochell should get a nod for almost getting a sack before the play could get set up). He couldn't have been in better position as he did everything right but catch the ball.
Near the end of the first half, North Carolina scored another touchdown, but that was practically a gift from the ACC referees. On 3rd and goal, the Irish were flagged for defensive pass interference on a clearly uncatchable ball. The Irish forced the Tar Heels to another 3rd and goal. Rochell had Marquis Williams dead to rights on his scramble for a TD, but just happened to roll over Rochell perfectly on his way down toward the endzone and away from Max Redfield who was charging in for the finishing touch.
Had those plays gone a different way, we could very well be talking about a very different score this week.
Schools from Mississippi
If you had told me in the preseaon that the top five would include both Mississippi schools, I would have thought you crazy. Yet, here we are.
Mississippi State dispatched a turnover-prone Auburn and leapfrogged Florida State to take the #1 spot in both polls. After a huge upset against Alabama, Ole Miss followed up by soundly defeating Texas A&M at home.
I can't help but wonder how this will affect the SEC Is Awesome Theory this week.
Texas Heart-breakers
Oklahoma fends off a Texas comeback to win 31-26
TCU blows a 21 point lead to Baylor, losing 58-61
The Red River Rivalry, no matter how lopsided it may have seemed on paper the past two years, managed to be fantastic once again. Texas came on late to give a reeling Oklahoma a scare in the old Cotton Bowl. TCU, who beat Oklahoma last week in Ft. Worth, traveled down to Waco and appeared to have Baylor dead to rights.
TCU's only problem was that Baylor remembered that they can score points by the boat load and delivered one of the most incredible comeback wins that I've ever seen.
Later that evening, I was out and about in downtown Ft. Worth. Usually, you will see quite a few TCU kids enjoying a night out, having a blast around Sundance Square. I saw none that evening and a bartender told the couple we were meeting up with to avoid one particular bar because it was full of sad, angry, and drunk TCU fans. Yikes.
Polling Absurdities
Michigan State
Oklahoma
In both the coaches' and AP polls, Michigan State is ranked above Oregon and Oklahoma is ranked above TCU. Both teams lost to the teams they now find themselves ranked above despite the fact that they all have one loss. I am trying to figure out what kind of logic multiple people used to justify such a ranking.
Seriously, the polls are so useless right now. What a joke. I'm almost surprised that a one-loss Alabama team isn't ranked above Notre Dame.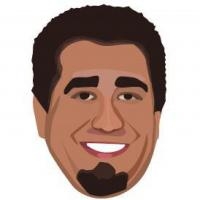 Latest posts by Ryan Ritter
(see all)