[Ed Note: This was forwarded to us via email and we thought it was too–um…awesome–not to share. You will hear weekly from SouthernIrish about this theory as a special HLS contributor. What follows below is the exact email that was forwarded to us with only a handful of formatting edits…and the picture – Tex]
DISCLAIMER: Remember, folks – we're not here to hate on the SEC. The SEC packs a powerful brand of college football, has some of the greatest rivalries and traditions in the game and will forever dominate the BCS-era National Title trophy case. The "SEC is AWESOME Theory" is centered around the statistical advantage the SEC has gained and continues to gain via a financially-driven media machine that produces biased polls, rankings and marketing.
Now – let's do some AWESOME!
Becoming one of my favorite sources for shameless SEC-biased material, let's start with ESPN's weekly "College Football Power Rankings".
Cutting right to the chase, ESPN guides its readers towards AWESOME clarity after so much chaos this past Saturday:
It was an insane weekend of games, starting with Arizona's upset of Oregon on Thursday night and going all the way through Utah taking down UCLA in the wee hours of early Sunday morning.

As expected, that means a major shakeup in the power rankings, starting with a new No. 1 team, following Oklahoma's loss. Auburn takes over the top spot, as the SEC dominates this week's rankings, owning three of the top four teams and five of the top 10.
No reason to sugar-coat it, I guess. No mention of Texas A&M all but getting blown out by a lower-ranked opponent. No word on the apparent demise of the Mad Hatter's dynasty down on the Bayou or the big ZERO put up by Crimson Tide wide receivers & running backs on Saturday. No, dear reader! You must understand that the west coast will always be inferior with huge losses like the ones suffered by #2 Oregon and #8 UCLA to Arizona and Utah, respectively. How huge were these losses? Both were conference rival games decided by 7 and 2 points – a touchdown or less, in conference match-ups. Remember that as we work our way through descriptions of some other conference match-ups (past, present and future) in another certain AWESOME conference. Yes, both 'Zona and Utah were unranked during the upsets – but should they have been? That's the root of this argument. Without eight or nine teams from your conference in the Top 25 to start the season, you're handicapped to achieve the same kind of rank-swapping and volume of "quality losses" that the AWESOME Conference enjoys week in and week out. More of this later….
"Major shake-up" is the term being thrown around to describe the mayhem of Bloody Saturday, but how much of a shake-up has actually taken place – and for which conference(s)? We DO have a new #1 team in the POWER RANKINGS after a loss by Oklahoma. Wow, look at all of these non-SEC losses described by ESPN! Can they just not win anywhere outside of the south?! And OH, how they lose…check this out:
Oklahoma tried to prevent their upset on a last second toss to the end zone that fell incomplete as time expired. A huge CONFERENCE win for the 25th-ranked TCU Horned Frogs but an AWFUL loss for the Sooners, last week's #1 team. Sorry, Stoops – gotta drop you EIGHT spots in the ESPN POWER RANKINGS since your 4 offensive TDs and hail mary fell exactly 4 points short.
Contrast THAT with Alabama's CONFERENCE loss to 'Ole Miss:
Saban & Co. tried to prevent their upset on a final toss into the endzone with 37 seconds left…but the pass was intercepted and this sealed the historic Rebel victory. A huge CONFERENCE win for the #11 ranked Rebs and a TOUGH, CLOSE loss for the Tide, last week's #2-ranked Power Team. Sorry, Nick – gotta drop you THREE spots since your 1 offensive TD and final throw fell exactly 6 points short.
Wait – WHAT? Eight spots versus three spots? You must be kidding, right? But this is just some silly ESPN Power Ranking poll…this kind of disparity wouldn't occur in the AP poll would it? AH ha! Remember, friends – the SEC is AWESOME! Alabama slides FIVE spots in the AP poll to #7 while Oklahoma FREE FALLS SEVEN spots to #11. Sure, TCU was #25 and 'Ole Miss was #11. There's a CLEAR difference…or was there? Both TCU and 'Ole Miss were undefeated and each had played the same number of ranked opponents prior to their big victories on Saturday – ZERO. 'Ole Miss started out at #18 in the preseason AP Top25. Without playing a SINGLE ranked opponent, they've slithered their way up to #11 in time to play ANOTHER SEC WEST team that had yet to play a ranked opponent – ALABAMA. Fortunately for them, the Tide started out at #2 (of course), thereby enabling the HUGE jump for the Rebels from #11 TO #3 – a jump based on two teams that actually had very lackluster resumes. But they WERE SEC teams! So there's really one big difference at play here when you look at 'Ole Miss and TCU in an objective light- only one of them is in the SEC, and it ain't the Horned Frogs, y'all.
Let's move on.
We have a new #1 in the ESPN POWER RANKINGS – the Auburn Tigers. They pounded their fellow kitties from LSU into the ground, 41-7. A score that is very similar to the FSU/Wake Forest game, now that I think about it…nevermind, this one was CLEARLY different. It was a BIG win for Auburn, obviously, because LSU is an AWESOME SEC team. But was it really an AWESOME win when you remove your SEC goggles? Exactly how good is LSU? It was LSU's second straight defeat, losing last week to (NOW) #3AP/#3 Power ranked MISS St. We, of course, are now being force-fed that Miss State is AMAZINGLY good. I won't deny – that very well might be, but tell me – who had the Bulldogs played before whooping LSU? They conquered Southern Miss, University of Alabama Birmingham and South Alabama. Uh, okay…
What about LSU? Had LSU beaten anybody worthwhile prior to their current two-game losing streak? They did beat WIS by FOUR points. They should be commended for this victory (an even bigger salute for actually SCHEDULING the game). But…we all know how it's going for the B1G this year and the SEC would be the first to argue how inept the conference is. This is a slippery slope, folks. You can either claim a victory for its value in beating a quality opponent in another conference but that means you can't disregard said conference when it comes to playoff-selection time with a flippant 'eh, they all suck' attitude. Knowing full well the SEC's superiority complex, let's go with "the Big 10 stinks" theory. Wisconsin just lost to NW after beating W. Illinois, Bowling Green and USF. Alright then….what if we supposed that LSU just really wasn't that good? It certainly appears that way when we breakdown what they've actually achieved this season. But that would mean that their losses to Miss State and Auburn weren't really such tremendous victories for those two teams now, wouldn't it?
But we can't say that. Remember, a loss to a fellow-SEC opponent is a TOUGH loss while a win is an amazing WIN – always.
Regardless, Auburn is now your new #1 ESPNpower team after beating a seemingly lousy LSU team, La Tech, San Jose State, Kansas State and Arkansas. Recall, Arkansas is continuously championed by the media as being 'another awesome SEC West team that unfortunately has to exist in the shadows of the awesome-er teams in their division'. You'll see a great example below as to how much the Media-mafia et al truly need everyone to buy-in on this theory. So, exactly how awesome are the Hogs? Arkansas is actually 3-2, have lost every SEC games they've played so far and have only 3 wins so far; wins over Nicholls State, Texas Tech and Northern Illinois. Ain't that some AWESOME sauce! Auburn does deserve some credit for both scheduling and defeating Kansas State – K-State WAS ranked when Auburn beat them by six points…but the Wildcats' four wins are against Iowa State, SF Austin, UTEP and Texas Tech. Ugh…….really? Again, Auburn does deserve credit, but I'm not so sure they're as locked-in as being superior to non-SEC teams as ESPN would have us all believe.
What if I said that we just don't know if Auburn is really that good? That LSU was never really that good….or that Arkansas, confound it, just wasn't "unlucky to be a great team in the SUPER SEC West"? That would mean that Auburn's win over LSU, Mississippi State's win over LSU and Texas A&M's OVERTIME win over Arkansas just…weren't…that AWESOME. And if we use that logic, how AWESOME was Mississippi State's HUGE UPSET over Texas A&M? The Aggies required extra time to beat the Razorbacks after cream-puffing their way through Lamar, Rice and SMU on their way into AT&T Stadium. So what's their BIG win so far? They can only claim their romping of AWESOME SEC EAST team South Carolina in Week 1 as their LONE "quality win"….a South Carolina team that has now also lost to MIZZOU and Kentucky.
Well, that would lead us to think that…hmmmm..Mississippi State's two big wins, both against SEC WEST opponents…just…might…not be that awesome? Fool! You can't say that, as it violates the SEC IS AWESOME Theory! Therefore, we immediately grant Mississippi State a NINE SPOT JUMP in both the ESPN POWER AND AP rankings!!!! How could you NOT?!?! They beat LSU and Texas A&M!!!!!!! Check out the MS State quote in the ESPN article:
Miss State: "Back-to-back wins over top-10 opponents. A Heisman hopeful QB in Dak Prescott. Undefeated. The Bulldogs have a resume worthy of the playoff."
Really? Who were those Top 10 opponents? LSU (now unranked) and Texas A&M, who has only beaten an unranked (but so AWESOME!!!!) Gamecock squad. Riiiiight…and don't think that Dak Prescott is now being thrown into the Heisman mix now for any other reason than the fact that A&M's Kenny Hill has all but punched the ejection button.
Okay, Other SEC accolades:
Aubrun: "With wins over LSU, Arkansas and at K-State on a Thursday, the Tigers are looking good. For now. The remaining schedule is like a bowl game every week."
See our thoughts on LSU, K-State and Arkansas above. Why are those victories just completely assumed to be so AWESOME? Only one is ranked (#23, K-State) and we've already pulled the curtain back on Arkansas' and LSU's true awesomeness.
Ole Miss: "Hotty Toddy, they did it. It was a statement win. It was historic. And it was just the beginning. Ole Miss looked good, but it has to keep it up."
Oh, my…we may need some towels, folks. Here's a good point to remind everybody of who Alabama has actually beaten this season: Florida, Florida Atlantic, Southern Miss and West Virginia. Seriously. Nobody ranked amongst all of them and only two of them have winning records. Poetically, the same can be said of Ole Miss' first four opponents. And yet, it (the game) quite obviously made a statement, that it was historic and IS JUST THE BEGINNING when Mississippi can overcome the one offensive TD scored by the mighty Saban. It was a helluva score, too….a 1 yard run by the QB. Bama must be done, right? Right? Hahahahahaha……
Alabama: "By no means are the Tide out of the hunt, but they can't let the loss to Ole Miss beat them twice. A road trip to Arkansas looms."
Bwahahahaha…they're not done! And there's those pesky Razorbacks again! At 3-2, Arkansas has amazingly become the PREMIERE team to play when you're close to exposing that you're not that awesome so you need to say that you played (or are about to play) an awesome SEC team…so that you can jump/maintain in the rankings and prove your SEC-worthiness (A&M, Auburn and now Alabama). If only Nicholls State, Northern Illinois and Texas Tech weren't so unfortunate as to have been the only victories for the mighty program at Arkansas!!!
Here's a good one for you. Would anybody consider a 43-3 victory over a conference foe as anything but a pretty solid win? It would be like Auburn's EPIC victory over LSU, right? Yeah, I'm talking FSU's win over Wake Forest and yeah, ESPN is clearly not impressed as you can see in the quote below and this clip from their TV analyst:
FSU: "The Noles don't look elite, but they are certainly not bad and continue to find ways to win. Notre Dame is the toughest remaining opponent."
I guess it's too bad FSU didn't schedule Arkansas or something? Just a quick reminder that FSU has indeed beaten two ranked opponents this season, at the time the games were played – Clemson and Oklahoma State. Alabama? ZERO.
After 7 weeks of polls and incestual SEC awesomeness, we can now see the following migration within the AP echelons:
Preseason
#1 – #5: 1 SEC Team
#6 – #10: 2 SEC Teams
#11 – #15: 2 SEC Teams
#16 – #20: 1 SEC Team
#21 – #25: 2 SEC Teams
Week7
#1 – #5: 3 SEC Teams
#6 – #10: 1 SEC Team
#11 – #15: 2 SEC Teams
#16 – #20: 0 SEC Team
#21 – #25: 1 SEC Team
Fun Facts and Things To Look For
– Alabama has yet to beat a ranked opponent this year (at time of game or current)
– 4 of the AP Top10 is SEC, though these 4 have only 5 combined W's vs ranked opponents (at time of game or current)
– 6 of the AP Top10 is NOT SEC, combining for 8 W's vs ranked opponents (at time of game or current)
-50% of the NOT SEC group's W's vs ranked teams involved beating a team outside of their conference
-Only 1 of the SEC W's (20%) was against someone outside of the SEC
-Ole Miss has yet to beat a team that has beaten a team in this week's Top 25
-Mississippi State has yet to beat a team that has beaten a team in this week's Top 25
– In all fairness, the majority of teams in the Top 25 have yet to "beat a team that has beat a team"
-In fact, there are only 6 teams in the APTop25 that have beaten a team that have beaten a Top25 team….and only one is in the Top10: Arizona
This week's SEC is Awesome Match-Ups
13 UGA / 23 MIZZOU – will either make SC's preseason ranking (and aTm's week1 W) look awful or make Indiana look BRILLIANT, and give them 5 NR votes
2 AUB / 3 MS ST – See above for how good this 67% of the APTop3 might actually be. Beware of a close game that maintains Top 5 rankings for BOTH winner and loser. Winner will almost UNDOUBTEDLY leapfrog into #1 over FSU (playing Syracuse). No, make that 100%! If idle Alabama can jump a NC-State-beating FSU and if ESPN can claim the Noles' 43-3 victory of Wake Forest "came down to the wire" then you better believe that there will be an SEC team in the #1 spot. If this game is lopsided, then Alabama will jump Notre Dame and take the place of the loser in the Top 5 should they be able to somehow be victorious over the looming Goliath that is ARKANSAS.
3 Ole MIss / 14 aTm – this should be terrific theater. Both teams who backpedaled into greatness this season on the backs of teams that are slowly being exposed as fraudulently AWESOME SEC teams: Alabama (beaten nobody ranked) and South Carolina (losses to Kentucky, MIZZOU and aTm). This is the PERFECT game to gain a Top10 presence for both winner and loser should A&M upset the unproven Rebels. Remember, if A&M wins, it's an amazing victory over a Top 3 SEC powerhouse and an amazing loss for 'Ole MIss to a GREAT A&M team that somehow conquered Spurrier's Gamecocks and the RAZORBACKS in the same season!
7 BAMA / NR Arkansas – as stated above, this is NOT just the 6th week in a row in which the Tide will not beat a ranked opponent….this IS the opportunity to witness two powerhouses from the most awesomely awesome division in the most AWESOME conference int he land. hould, SHOULD Bama be able to SOMEHOW travel into hostile Fayetteville and pull out a m iracle win, they will undoubtedly be rewarded with a boost into the Top5. Should Arkansas impose its will, Bama may only slightly fall out of the Top 15 while Arkansas will surely break their way in.
Doomsday Scenario: AUB/MS ST go to OT with MS State win, 'Ole Miss pounds the Aggies, Bama kills Arkansas, FSU & ND only beat 'Cuse/UNC by two/three touchdowns and Baylor fails to beat a ranked opponent like Alabama has so far:
#1 Mississippi State (undefeated)
#2 'Ole Miss (undefeated)
#3 Florida State (undefeated)
#4 Auburn (1 loss, 1 victory over a ranked team……Kansas State)
#5 Alabama (1 loss, no ranked teams defeated)
#6 Notre Dame (undefeated)
80% of Top 5 in SEC hands…..The Dream is achieved and we're only halfway through. Can you picture the first CFB playoff consisting of 4 SEC teams? It seems like ESPN sure can…..and it sure seems like they're doing everything in their power to make it happen.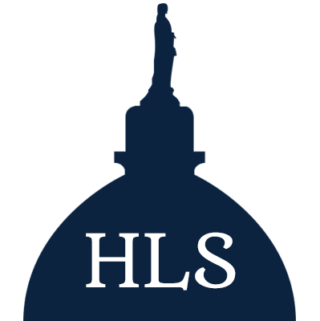 Latest posts by SouthernIrish
(see all)