Bye weeks are a time for reflection and perspective on a season. For me, this usually means that I have time to look back on Notre Dame football, see how far the Irish have come, and see how far they still have to go.
This year has been a bit different. Just go take a look at this week's IBG, the questions and answers are full of more "wait and see" themes than usual. Perhaps some of that is due to the bye being so early. Perhaps that is because there's been only one opponent and game we've really been excited about and next week's opponent isn't USC or Stanford, but Syracuse.
So the more I thought about Notre Dame and their place in the college football world this week, the more my thoughts started to flow outward to the rest of that world.
While the game against Purdue caused some concern (and rightly so), take a look at how the rest of the week went. Virginia Tech, after convincingly defeating Ohio State, had their doors blown off by ECU. Georgia fell apart against South Carolina. Florida nearly lost to Kentucky in OT, in The Swamp no less. Iowa State took out Iowa. And, of course, Boston College upset Southern Cal.
Perhaps you had a feeling about some of these games. There is no way in hell you saw all of that coming. This past week was proof that no matter how hard we try, college football will remind us that we simply cannot predict everything.
College football is a crazy, illogical world. Its season is scattered with statistical outliers and results that make little to no sense. Emotions and other intangibles can reign supreme on any even Saturday and set fire to the expected paper result.
Compare this game to the NFL. Through much work, the pros have created a league of parity. Sure, you have good teams and bad, but the tiers are so well structured that the expectations stay reasonable. An upset will happen here and there, but you never see anything resembling this past week in the NFL. More often than not, you know what to expect: competitive games in which the known better teams will come out on top.
It's almost a sterile environment for football in comparison to the college game. Give me the crazy, emotional investment with the potential for devastating, unexpected results any day.
Sure, this may mean that Notre Dame may inexplicably forget how to play football for a half against Purdue, leading to additional liver damage by way of increased alcohol intake. However, it also means that the joy of being able to find success in this crazy landscape is simply unparalleled.
The Roundup
Michigan fans are still trying to figure out their offense. Pay special attention to the play action pattern they uncovered here.
Famous Jameis being infamous. Poor meme usage leads to the question of whether or not he gets it at all.
Wait, stealing signs is a story? So last night, K-State mentioned Auburn was stealing their signs, leading to memories of Arkansas and Florida State claiming the same previously. Isn't that, I don't know, part of the game? I mean, that's kind of the reason why people use signs in the first place instead of holding a big sign saying "Hey, play action is coming!" right?
File this under "Only at Notre Dame". I won't have proper words to describe this, just read it.
File this under "wait, really?!" So Washington fans knew Sark was a fraud and warned Southern Cal about it, apparently. Queue the "I told you so" column and I can't help but wonder why they hate the guy that drug them out of the Ty Willingham abyss.
And now your moment of Nix… This is the only time BC has given me joy:
The Booze
I've been in Portland all week for work. This means all the IPAs, right?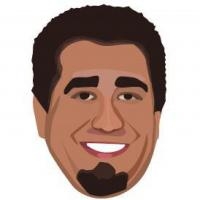 Latest posts by Ryan Ritter
(see all)