We've gone through all the opponents, now it's time to focus on our team, the Notre Dame Fighting Irish.
This post will serve as both a primer for this year's Fighting Irish squad and a collection of our preseason work. Let's be honest, you didn't want to do any work today anyways with the first ND football game of the season just a day away.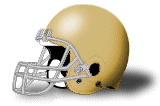 Vitals
[table "" not found /]
Projected Strength of Schedule
Know Thyself, Know Thy Enemy: Coach
Opponent Previews: Rice, Michigan, Purdue, Syracuse, Stanford, North Carolina, Florida State, Navy, Arizona State, Northwestern, Louisville, Southern Cal
Offense
[table "" not found /]
Know Thyself, Know Thy Enemy: QB, RB, WR, TE, OL, P/K
Two words: Everett Golson.
In 2012, we saw a glimpse of what Brian Kelly's offense should look like when a young Golson led the Irish to an undefeated season. That year wasn't all sunshine and butterflies for Golson as he found himself replaced by Tommy Rees on a few occasions; however, when Rees took over, the offense took on a very different look.
As we've discussed before, Kelly's offense is highly QB-centric and, when Kelly has a dual threat QB like Golson, relies heavily on the threat of the QB run. With Golson back, expect the read option to make it's triumphant return and expect far more running plays in general. This year, if Golson finds his way to the bench for any reason, Malik Zaire will not only be the next man in, but will be running the exact same playbook Golson does.
That's right, this is the first year in the Brian Kelly era in which the Irish offense will be 100% consistent across the depth chart.
If you are a fan of running the damn ball, this will probably be a year that brings you joy. ND returns the three-headed rushing attack of Cam McDaniel, Tarean Folston, and Greg Bryant to the fold. Each of these backs could find a role as the feature back at just about any FBS squad. The backfield (QB included) is an absolute embarrassment of riches. Further, expect things to open up a bit more for these three in regards to how opposing defenses attack the Irish.
Last year, defenses loved to stack the box and dared Tommy to beat them with his arm. More often than not, this made running the ball quite a bit harder and, since Tommy couldn't run a read option, those 8 and 9-man loaded boxes immediately swarmed the ball carrier. With Golson's dual threat capabilities, defenders will have to play a bit more on their heels and not sell out for the running back. Further, the read option immediately removes one defender from the equation as a DE will often be left unblocked for Golson to read and make a decision based on that DE's reaction.
As far as the passing game goes, don't fret too much about the potential for a long DaVaris Daniels suspension. WR is far deeper than you think and it absolutely loaded with all kinds of talent. Despite the youth of that position, I don't expect the Irish to lose much ground here.
Simply put, if you've wondered where all of Kelly's offensive accolades have been coming from, this is the season in which you will finally see it all come together, including the ability to use either QB without losing a step.
Defense
[table "" not found /]
Know Thyself, Know Thy Enemy: DL, LB, DB
And here's your huge question mark coming into the 2014 campaign–doubly so now with KeiVarae Russel's indefinite suspension.
The silver lining there though is that CB is another ridiculously deep position, bolstered in particular by the transfer of Cody Riggs to Notre Dame. Beyond Riggs, Cole Luke and Devin Butler will now get some time to shine with more playing time than originally expected.
However, you're eyes shouldn't be focused on the secondary, but rather glued to the front seven. The Irish's success or failure on defense will happen there. With only Sheldon Day and Jaylon Smith as returning starters, now will be the time for other young Irish defenders to make their impact.
We know that Brian VanGorder is going to bring a completely different look to the defense this season. Unlike Bob Diaco's bend don't break philosophy, VanGorder much more aggressive, bringing heavy blitzes to force mistakes. A blitz happy scheme might scare you, especially considering how Diaco tried that against Michigan and failed, but VanGorder is a bit of a different animal. By all accounts from fall camp interviews, VanGorder's scheme favors aggression to rely more on the natural talents that all the defenders bring to the table. Reading between the lines it seems that Diaco's scheme might have been a tad more complicated and relied a lot more on assignments being followed to perfection.
Regardless of the change in philosophy, this will be a very fun unit to watch all season, even if they will provide moments of frustration due to their youth. Also, we will again witness the wonder that is the Jaylon Smith Murder Train and that is always a plus.
What to Expect
Firstly, expect this to be a rough season. The schedule is an absolute gauntlet that has lead just about every analyst to place the schedule as a top five in difficulty, most notably Phil Steele who ranked the Irish's schedule as the toughest in the nation. So even though this squad should be an improvement from 2013, the record could very well stay similar.
Of course, we had similar fears about the 2012 schedule and look how that turned out.
In general though, expect this to be the season in which the offense shines. While I'm not predicting gloom and doom for the defense, their work is certainly cut out for them this season and you shouldn't be surprised if the Irish end up in a few offensive shootouts.
Beyond Florida State, I do not see a game in which the Irish are in any danger of a big loss. The Irish should easily be competitive and have a chance to win in every other game in the 2014 season. However, this means that it is almost impossible to gauge where the Irish could end up. I could easily make an argument for a 7 win season as I could a 10 win season. Even Biscuit's dancing leprechauns had difficulty this season, especially when news of the suspensions came down.
For me, the bottom line is that the 2014 will be loads of fun to watch. The offense should be explosive and the defense is ripe for the unveiling of some new stars.
Tickets
Get Great Tickets at Ticket Monster for all Notre Dame games home or away!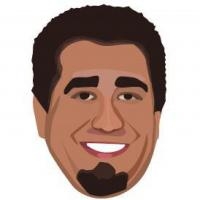 Latest posts by Ryan Ritter
(see all)