It's almost time.
The thought raced through Brian Kelly's mind as he gazed into his mirror. Clad in a navy-blue suit and gold tie, he clutched his inspiration loosely in his hand. More notes, scribbles, and arrows littered the page than his five-wide goal line section of the playbook.
How does one prepare for Rice with Michigan around the corner? 
The question plagued him even before fall camp had started. He could only serve so many rice-themed dishes at the training table. It was a poor attempt to manufacture hate against their opponents from Houston. He briefly considered demanding a serving of owl, but feared the repercussions from the outside.
He knew all too well that perfection starts in week one. You can never count any opponent out. Just ask his bitter foes to the north who felt the need to host a rematch against Appalachian State to try and slay demons that should have never existed in the first place.
That simply couldn't happen to his team. As disastrous as South Florida was in 2011, he knew that was a loss to a BCS team. Still, it kept him awake some nights, shooting out of his bed in a cold sweat due to images of fumbles, interceptions, and passes bouncing off a receiver's helmet. In those dreams he'd transform into something awful, a foul purple-skinned monster whose wrath could produce such violent noise that it could paralyze a man in fear.
That nightmare always ended in the same fashion. He would see his player, no his victim, fall to his knees before him terrified of what their mistake had done to their coach. He would feel his rage swell, bubbling over, ready to erupt like an Irish volcano. Eventually, something would snap and he'd rush after his paralyzed prey.
And then he'd wake up as if his internal alarm clock refused to let him witness the terrible outcome. In the back of his mind, he knew the end result of his murderous rage, but he never wanted to see it play out before him, even in his dreams. Even thinking about it caused a small sweat to emerge on his brow.
That isn't you, Brian, he thought to himself as he reached for his handkerchief, what you are about to do is the real you. You'll channel the most famous of all Massachusetts politicians. You'll take his inspiring challenge that he delivered at Rice Stadium over fifty years ago and transform it into motivation in your squad.
Strength of schedule and suspensions due to an academic investigation be damned! You chose to coach at Notre Dame. You chose this and you chose the goal to win it all, not because it is easy, but because it is hard, because that goal will serve to organize and measure the best of your players energies and skills, because that challenge is one that you are willing to accept, one you are unwilling to postpone, and one which you damn sure intend to win.
The cold sweat gave way to a swelling of pride and a grin crossed Kelly's face. He would deliver a similar message to his team. He would remind them of why they chose to come to Notre Dame, why they chose to face of the toughest schedules in the nation on both the field and in the classroom.
Most importantly, he would remind them that it's all possible. The moon once seemed like an unreachable goal at over 200,000 miles away, but that goal was conquered with such success that a return trip doesn't even move the needle much these days.
There is no room for error to achieve such a goal. Space, much like a college football season, is unforgivable. Falter and you find yourself stuck in the vast nothingness of your defeat, struggling with everything you've got just to get back home.
In some ways, last season felt like his Apollo 13. Everett Golson was lost and he knew his season likely was too. But you fight to get back home and fought they did.
Now Golson has returned and even though this team has a new set of challenges to overcome, it can be done. It all starts in week one and this team from Houston will be the one with a problem.
Kelly took a deep breath and straightened his tie before walking out the door. He walked towards the podium, all eyes of his team on him. His stride and posture oozed confidence. When his eyes met his team's, they all knew he meant business. Before his first words left his mouth, the same thought rushed through his head, over and over again.
This year, boys, we go to the moon.
The Roundup
Everything is awesome! Hope springs eternal for everyone at the beginning of college football season. Yes, everyone.
There is simply nothing like college football. Texas A&M and South Carolina fans had a showdown during midnight yell. I love this sport.
Hey, West Virginia, this isn't something you admit to before you play Alabama. Their QB admitted to Saban's daughter being his first kiss as a six year old. I hope you enjoyed your time on this planet.
Love him or hate him, the 'Ol Ball Coach is a fascinating individual.
Charlie Weis in on yet another hot seat. Falling asleep in meetings probably isn't helping.
In the midst of all the Josh Shaw hoopla, North Carolina had a well-timed news dump.
And now your moment of Nix… now with 100% more nightmare fuel
@TeamSpeedKills @JackPeglow Baby Saban – it had to be done! pic.twitter.com/zX8LJaRZuc

— GATA Dawgs (@BassinDawg) August 27, 2014
The Booze
I'm giving you two options here.
First, for the beer drinkers, if you can manage to find pretty much anything from the St. Arnold Brewing Company, a Houston native, you can't go wrong.
If you want to go the hard liquor route, there is only one rice-themed drink that comes immediately to mind: Sake. Be honest, sake-bombing for every ND touchdown is something you never knew you had to do.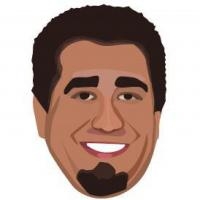 Latest posts by Ryan Ritter
(see all)