Notre Dame fans, tailgating season is upon us. That means it's time for lots of beer, great food, great friends, and of course, great music.
You may remember Ken O'Malley's Forever Irish album that we've promoted quite a bit. Well, we have some great news regarding that album. Ken is willing to give away five signed copies of his CD to you, the loyal readers.
To enter, simply go to our contact page and place "Forever Irish giveaway" in the "Comment" section. You have until Friday, September 12 to enter. We will draw five names at random and email the winners.
If you have forgotten what's included on the CD, here's a little refresher:
Of course, if you'd just like to buy the CD, it is available in the bookstore, iTunes, and Amazon.
Now, here at HLS we know that everyone has different tastes. Some like to run the damn ball and some want constant four verts. With that in mind, we'd like to introduce you to the Priests of Beat. If you are into Electronic Dance Music (EDM), these guys have something right up your alley.
Here's a sample of what they offer:
You can also find their music on iTunes.
Happy tailgating and GO IRISH!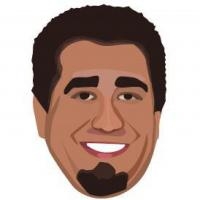 Latest posts by Ryan Ritter
(see all)