The Will Mahone saga is nearing its conclusion.
After his arrest, Mahone was initially charged with three felonies. Two of those three felonies were dropped but with one felony still looming, Notre Dame dismissed the sophomore WR. Mahone's lawyer stated at the time that he'd like to return to Notre Dame, but the school informed him that he would not be able to as long as the felonies were still pending.
According to Vindy.com, Mahone reached what appears to be a plea agreement:
Mahone, 20 of White Beech Lane, pleaded guilty to four misdemeanor counts of resisting arrest, disorderly conduct, assault and aggravated menacing. He was sentenced to 10 days in jail and received two days credit from the time he was arrested initially and when he posted bond. After his jail sentence, he will be on a on probation for a year.
The most important thing to note is that Mahone didn't plead to any felony charges. It appears that those charges have been dropped as a result of this plea.
Now cleared of all felony charges, Mahone could reapply for admission to Notre Dame if he chooses. Even if he does, there is no guarantee that Notre Dame will readmit him and Brian Kelly's indefinite suspension could still be in play.
Either way, with admittance for the fall semester set and fall camp just around the corner, Mahone will likely miss the 2014 season. More important for him though is getting his life back together and on track. Hopefully the conclusion of this case will be the first step in him being able to do so.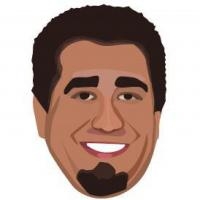 Latest posts by Ryan Ritter
(see all)