For our next Notre Dame football opponent preview, we arrive at the big one: defending national champions, Florida State. Unlike most of the previews that I've written thus far, this is a team that I saw in person last year and on the biggest possible stage no less.
Make no mistake, this team certainly lived up to the hype and will easily be the toughest test the Irish face in the 2014 season. We may all have chuckled when returning Heisman winner, Jameis Winston, stole some crabs from Publix this offseason, but this game will be no laughing matter.
Previous Opponent Previews:
Vitals
[table "" not found /]
Offense
[table "" not found /]
If you want to create a nightmare scenario for the Irish, the Florida State offense is it.
The Seminoles return not just a Heisman winning quarterback that is just a redshirt sophomore, but also senior WR, Rashad Greene, who has been the Seminoles leading receiver the past three years. Greene is also 1,133 yards shy of becoming Florida State's all-time career leading receiver. His odds of doing that aren't bad this season either as he had 1,128 yards and will likely have an improved Winston throwing him the ball.
With all due respect to Bayou's opinion that Southern Cal's Nelson Agholor will be the opposing WR to watch out for this season, there is no receiver I fear more in 2014 than Greene and it isn't even close.
As if that wasn't enough to worry about, FSU returns backup running back, Karlos Williams, who had 748 yards, 8.0 yards/carry, and 11 TDs. The line blocking for him returns four starters and the entire line is comprised of seniors.
There simply isn't a more complete offensive unit that Notre Dame will face all season. Period.
Defense
[table "" not found /]
With all the offensive hype that Florida State will have in 2014, forgetting about their defense would be a grave mistake as this unit is arguably even better than their offense.
Last year, their defensive line was one of the best in the country and will likely be so again anchored by DE Mario Edwards who had for 3.5 sacks and 9.5 TFL last season.
However, their best unit is by far their secondary that features a very familiar name for Irish fans: Ronald Darby. This unit not only helped form the nation's best passing defense last season, leading to a nation leading 26 INTs (5 of which were returned for TDs), but they also combined for 8.5 sacks last season and 22.5 TFL.
The secondary did lose Lamarcus Joyner this season who was by far their best DB in 2013, but he was the only starter that the unit lost. Don't expect much regression here save for possibly the absurd amount of INTs they had in 2013.
What to Expect
If the BCS Championship loss to Alabama was a sign of how much growth Notre Dame still needed to become one of the elite in college football, Florida State will be the checkup of how far the Irish have come in two years.
The truly scary part though is that the Seminoles could likely be a better team than last year. One of the lasting memories I took with me from the BCS Championship game against Auburn was how Jameis Winston finally looked like a deer in the headlights when he faced a defense that could actually hit him. However, in the second half, Winston bounced back and simply tore the Auburn defense to shreds, despite the fact they were still getting pressure on him.
Winston's hype is well deserved and the only thing that could derail his career at this point is if his issues off the field catch up to him. And no, I'm not talking about the more light-hearted crab stealing incident, but something much more serious. While I do understand Winston was never charged, I simply can't write this preview and in good conscience pretend the rape allegations never existed, especially considering that the story reached critical mass as the Seminoles closed in on their title. That story will forever be a part of their 2013 narrative, just as the Lizzy Seeberg tragedy will forever be attached to the 2012 Irish (and I do not wish to equate the two, however, I can't fail recognize the glass house I stand in).
Frankly, if the only issue I can find for this Florida State squad is off the field, that spells major trouble for the Irish on it.
Despite the fact that I think the 2014 Notre Dame squad could very well be more talented than the 2012 squad that faced Alabama, the result could very well be the same. Expect the Irish to be at least a double-digit road underdog in this game, just as practically every other FSU opponent will be.
Study Your Enemy
My picks for Florida State Blogs to follow:
Looking for Tickets?
Get Great Tickets at Ticket Monster!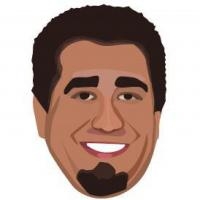 Latest posts by Ryan Ritter
(see all)