Jameis Winston decided to break up a boring week in the long offseason by stealing crab legs from a local Publix. Winston admitted that he forgot to pay, yet didn't care to go back and correct his error.
I'm sure the police asked why he decided just sitting around with pilfered seafood was a good idea. Well, Molly and I put our heads together and figured that it went something like this…
The crab legs is always sweeter
When it's something you just take.
You dream about paying up here
But that is a big mistake.
Just look at the crab around you
Right inside Publix's door.
No on is looking at you
Just swipe 'em and run out the store!
In the ACC!
In the ACC!
Darling it's better
Down in this weather
In Tallahassee.
Up in that store they work all day.
Stockin' the food to put away.
While we devotin'
Full time to lootin'
In the ACC!
Down here free crawfish, so happy
With 'em out the door I roll.
Paying for crawfish ain't happy.
Why pay when I won the bowl?
Auburn in the bowl ain't lucky.
They in for a worser fate.
One day when they all get hungry,
They gotta pay for their plate!
In the ACC!
In the ACC!
Nobody beat us
They can't defeat us
Not even SEC!
We what some folks might call crooks,
In the ACC we off the hook.
We got no troubles
Life got no struggles
In the ACC!
In the ACC!
Yeah life is sweet here,
Cowgirls are hot here,
Naturally.
After practicin' all day,
If you hungry you don't pay!
Come on admit it
You want to steal it
In the ACC!
See Duke is a fluke,
And Wake? They are cake,
The 'Pack got 'em back,
Ain't no worries there.
The Heels? No big deal,
VaTech? They're a wreck,
And Clemson is Clemsoning.
The 'Canes ain't no thing,
And Pitt should just quit,
The Cards will be charred,
Oh 'Cuse gonna lose,
The Hoos and the Bees,
They'll fall to their knees.
An' of course BC blows!
In the ACC!
In the ACC!
When the seafood
Becomes the free food
Get in my belly!
What do they got? A price to pay?
We got a grand theft getaway!
Each little clam here
Don't cost a damn here
In the ACC!
Each little shrimp here
Cash you can skimp here
In the ACC!
Each little fish here
It don't cost ish here
In the ACC!
Paper or plastic
Nah, we don't bag it
We got the bag man
On the speed dial, man
In the ACC!
—————–
One of our loyal readers, Candice, had a different take:
(Maybe the police are right. Maybe there is something the matter with me.
I just don't see how a world of such wonderful things could cost money.)
Look at this stuff
Isn't it neat?
Wouldn't you think my collection's complete?
Wouldn't you think I'm the guy,
The guy who has everything?
Look at this NC ring,
Don't mean a thing-
How many wonders can one dorm room hold?
Looking at my heissman, you'd think-
Sure, he's got everything.
I've got gadgets and gizmos a-plenty
I've got whozits and whatzits galore
You want thingamabobs?
I've got twenty!
But who cares?
No big deal
I want crabs!
I wanna be where the crab legs are.
I wanna see, wanna see them dancin.'
Walking around on those – what do you call 'em?
Oh – legs!
Spendin' your money, you don't get too far.
Cash is required for eating, drinking,
Paying all those – what's that word again?
Bills!
I won't just walk, I'm gonna run,
After I've practiced all day in the sun.
Who cares if Publix loses a few bucks?
Crabs should be free!
What would I give if I could have free crablegs daily?
What would I pay to dip them in butter? (Nothing)
Bet'cha the bag boys understand.
Bet they don't reprimand a player.
Bright young athletes sick of payin'
Ready to eat!
I'm ready to go to Publix now.
Ask 'em for crab legs  and get some butter.
What's a pot and how does it – what's the word?
Boil?
Why should I pay?
Shouldn't my play, my skills earn me free nice things?
Out of the sea.
Crabs should be free.
Crabs should be free!
The Roundup
Penn State, why do you do this to yourself. Fresh off an absolutely horrid sexual abuse scandal/cover up, this is the guy you decided to hire?!
Looks like the NCAA is ready to head back to court. They've, quite predictably, appealed the O'Bannon case.
Let's have some happier news, shall we? Like a walk on kicker getting the surprise of his life.
Ever wanted to step into the mind of Lane Kiffin? Someone found his playbook for a UCLA game. He actually put fUCLA in it.
More changes are coming to ND. This time, the Irish Guard is getting the overhaul.
And now your moment of Nix… ND coaches and Jack Swarbrick reading athlete tweets:
[youtube id="wIMguh6-x7I"]
The Booze
So I decided to actually look up what booze Publix had on sale for poor Jameis. I mean, if you're stealing food, you are saving money for beer right? I'm hoping he sprung for the Dos Equis at $11.99 for a 12 pack. That's $1 per beer. I'd feel like I was stealing from Publix too, Jameis.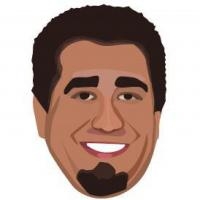 Latest posts by Ryan Ritter
(see all)