Let's face it, when Notre Dame faces off against the Arizona State Sun Devils in their full hellfire attire, the Irish will be facing off against one of the best offenses that they will see in all of 2013.
As Bayou discussed yesterday, they have put on quite a show throughout most of their season. And I'm going to give the Sun Devils a load of credit here, they've looked pretty damn good doing it too for the most part.
And with Arizona State favored by 6 at the time of this writing, it's safe to say that most people believe they are doing this with all the flair and skill of Van Halen.
[youtube id="V1uz_aDo0YA"]
But you know what, if you decided to strip away ASU's offense, their Eddie Van Halen, and…well…you are left with much different results:
[youtube id="IArxakPsPE0″]
For Arizona State, their David Lee Roth is their defense. Against teams not named Sacramento State, they have done the following:
[table "" not found /]
So that big 'ol table is a fancy way of saying Arizona State's defense is not very good, but then again, they face an Irish offense that has plenty of problems of their own.
Further, the Irish have to deal with the entire band and not just one piece of it. David Lee Roth was surrounded by crazy talent and the Sun Devils have loads of it in offense. The Irish defense will have to continue the progress that they made against Oklahoma for the Irish are to have any chance at running with these devils.
Or perhaps the new Hendrix experience that debuted at OU will be just the curveball the Irish need to create a dynamic running attack of their own, putting Turnover Tommy back to rest and allowing Reesus to rise again.
Either way, the Irish will need to put together their best complete game of the season or the next two weeks will definitely be a living hell.
The Roundup
If you will be in Dallas this weekend, allow me to give you your official guide of all the local ND events. Spoiler alert: you won't be in Dallas at all.
So long, Kiffykins! We are sad to see you go, but at least MSPaint Like a Champion Today was able to give you a fantastic send off.
I feel like I've read this before. Transport yourself back to the Davie/Ty/Weis eras if you could be so bold, and substitute Notre Dame for USC in this article.
THANKS, OBAMA! Not that the government shutdown has screwed with college football, the proper outrage may now begin. Wait…what's that? The games are back on now? THANKS, OBAMA!
Let the athletic director carousel begin! DeLoss Dodds has officially stepped down from Texas, making one of the most attractive AD jobs in the nation readily available. And that's just the start of Texas' three ring circus.
Of course this is announced after the entire thing is canned. EA Sports, who has been notorious for often making fans of the NCAA series of video games feel neglected in comparison to Madden, decided to unleash news of this crazy feature on the world now that NCAA '15 will never happen.
The eye of Texas are upon you. But the refs eyes are apparently looking elsewhere.
The 'Ol Ball Coach censors himself. He claims he was "too negative" on his own show and asked for it to be pulled, but that's probably code for "too drunk".
To be a jerk, or not to be a jerk. That is the question. Ole Miss football players were all to happy to answer enthusiastically.
Time for all the HaHa Clinton-Dix jokes. No reason for his suspension? Oh, wait, there is a reason.
And now, your moment of zen:
[youtube id="DpHA733Y_cI"]
Put These Games on Your Radar
#25 Maryland @ #8 Florida State, 12:00pm ET, ESPN/WatchESPN – Yes, somehow Maryland is ranked. I'm not sure how, but hey, here's a top 25 matchup that no one really expected in the early games.
Kansas State @ #21 Oklahoma State, 3:30pm ET, ABC/ESPN3 – Another weak slate for the afternoon games as well. This isn't so much of a matchup featuring a top-25 team, but a matchup featuring two Big XII teams that are both collectively sputtering enough that this game may just be interesting.
TCU @ #11 Oklahoma, 7:00pm ET, FOX – TCU may not have much in the win column, but there defense still manages to do enough to keep it close. As we saw last week, ND stayed in a game they had no business being in and if Oklahoma keeps that up and TCU finally figures it out on offense, we could have an upset.
#4 Ohio State @ #16 Northwestern, ABC – Ohio State doesn't have many rough spots on their schedule until Michigan save for Northwestern this week and last week against Wisconsin. The Wildcats have yet to face off against a true tough opponent yet, so this will be their first real test of the season.
#15 Washington @ #5 Stanford, 10:30pm ET, ESPN/WatchESPN –It seems this season we've always had a solid night cap and this week is no different. I still put Stanford as a heavy favorite in this one, but I'm hoping the Huskies will make a solid run at it.
Rutgers @ #7 Louisville, Thursday, October 10, 7:30pm ET, ESPN/WatchESPN – Yep, I have a Thursday night game to keep an eye on before the next Roundup. Rutgers only loss game to a very solid Fresno State team and that game went to OT. This is likely one of Louisville's only true tests in their weak schedule and I'm sure Rutgers will be looking for a little Thursday night upset special in this one.
Predictions
Twibby gave OU the largest margin of victory, so he gets the point. Your standings:
[table "" not found /]
NDtex
Despite the jokes above, I don't think Notre Dame will be able to keep up with ASU's offense. I fear that we will be playing from behind most of the game and ASU's weak rushing defense won't even be a factor. My prediction is ASU 41 – ND 31.
HOWEVER, I don't want to be a complete downer. My prediction will be wrong if the defense continues to improve and stymie the Sun Devil's offense. If they can manage that and Tommy can limit his mistakes, this could be a completely different ball game.
Here's hoping I'm wrong.
Biscuit
Via:
Despite a relatively tough schedule compared to those teams scheduling High School squads, I have ND running 5-0 into the home-game-that's-not-at-home barnstormer at neutral site. Finally, ND has won the uniform battle. But unfortunately, I have to find a hiccup, unexpected loss in the season and I think this is it. ND will be coming off a high with a big, emotional win over OK at home. That game will be a battle, and we could come out a bit dinged up. And every team, at some point, gets caught flat. While ASU doesn't have the most talent we'll see, they have a pretty darn good coach and a legit QB in Taylor, and it'll be a unique opponent for Notre Dame.

ND Drops one to go to 5-1, 24-21.

 Just the 1. Obviously calling this out of nowhere.
Bayou Irish
ND 38, ASU 27
I just have no idea. If I could make a "less than a leprechaun" .gif, I would. ASU's hot right now and I question our ability to cool them off. That said, if our D gets off like they've been supposed to, the Sun Devils will have a tough time of it. They gave up 40+ to Stanford, and Stanford's O is not electric. If we put in a run performance like we did last week and, say, maybe don't give up a pick six on the second passing play, I think we have a great shot at a good win. My prediction is based on that, but like I said, I don't know who's getting off the plane. If it's our passing O from last week and our run game from MSU and our D from Michigan, we could easily give up sixty. Regardless, you should have plenty of liquor on hand to watch on Saturday evening.
Twibby
The Irish will bounce back in Jerry World.
ND 34, ASU 20
Irish Elvis
1st Quarter: Start Fast
Offense has been sluggish, while defense has yielded points early. Unfortunately, this trend continues as ASU jumps out to a 14-3 lead early.
2nd Quarter: Attention to Detail
The uniform manufacturers play up the "Angels & Demons" dichotomy this week.
3rd Quarter: Effort & Enthusiasm
The run game will continue to improve, and we'll see some more 2-QB rotation with Hendrix getting meaningful snaps.
4th Quarter: Finish Strong
34-24 ASU victory. The Irish start 0-for-October and sink to .500 which makes for a loooong bye week.
The Beer
The game is in Texas, that's means all the Texas beer suggestions. My picks for your various moods:
Dirt cheap, Texas Style: Lone Star
Because you're in Texas and you should at least have one: Shiner Bock
A local craft not yet featured in previous Roundups: Revolver Blood & Honey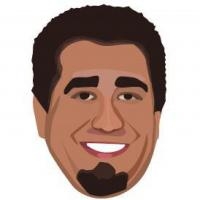 Latest posts by Ryan Ritter
(see all)