This week I was given a shot at the weekly discussion amongst Irish internet aficionados. I sent my questions to Frank from UHND, who shared his thoughts on our current state of affairs. You can see my answers over with Subway Domer. Also be sure to check out other IBG entries at NDN, Inside the Irish, and Strong and True.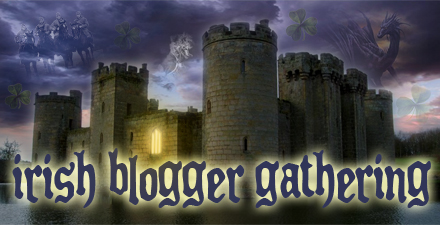 Arizona State's offense has been putting up some big numbers. The defense has made some strides, but the ASU squad is coming off hanging 6 TD in the second half alone against USC. What is the most important defensive group (DL/LB/Secondary) facing ASU? Why? Any players to watch? 
It always comes down to the defensive line.  If Nix and Tuitt are on top of their game and cane generate some pressure without the need to blitz, the defense can get back to playing more how they did last year. If Sheldon Day is able to play this week, that should help get Nix and Tuitt going again since day was playing very well prior to his injury.  If Day sits out again this week though and Nix and Tuitt don't have their best games of the season, Diaco is going to have to dial up some more blitzes and the problems that have been plaguing this defense all season will rear their ugly heads again this weekend.
Our quarterback situation continues to be interesting. Which QB do you think gives the Irish the best chance to win and why?
Most Notre Dame fans don't want to hear this or don't want to believe it, but its Tommy Rees.  Hendrix hasn't shown that he can be much of a passer on the college level and it doesn't appear as though Zaire is ready yet – especially since he had a bout with mono already this season.  Even if Zaire was ready and didn't miss the time he did, it probably wouldn't make much sense to burn his redshirt now either with Golson coming back in January.  The quarterback situation is unfortunately what it is right now.  Rees is capable of playing much better than he has been the last two weeks, but he also isn't suddenly going to start winning games on his own either.
With 2 losses any dreams of reaching another title game have been laid to rest. How do you see this game impacting the rest of the regular season?
I wouldn't label this game make or break at this point since I don't think any BCS bowl run is in the cards anymore with Stanford looming at the end of the season, but a win this weekend could turn things around a bit and have the Irish at 4-2 heading into the bye with a wounded USC coming up next.  A loss and we're looking at 3-3 with two weeks for the team to be down on itself and give USC some hope as they come into town.  If the Irish win this weekend, I feel reasonably comfortable that they will be 9-2 heading into the Stanford game.  A loss this weekend and I wouldn't be surprised if the Irish were 7-4 or worse heading into Stanford.
Bonus recruiting guy question: What impact has the Shamrock Series had on recruiting?
Bonus: I don't know that the venue or location of the games is impacting recruiting much so far, but I do think that recruits like the uniforms and helmets the Irish have been wearing in these games quite a bit.  I don't think they like them enough to pick the Irish because of them, but they've done a good job of grabbing recruits attention.
Latest posts by RiverParkSeer
(see all)