The SEC, Big Ten, and PAC 12, have all made their stand for their student athletes. They will no longer be a part of EA Sports NCAA Football video game series.
Yes, what a fantastic gesture by these conferences. It's a move that draws a clear line in the sand that amateurism and student athletes matter.
Except for the minor detail that EA Sports has separate agreements with the schools and they don't need conference approval anyways.
Even if these dominoes are falling due to the O'Bannon lawsuit and brings us to a world without video game college football, it amazes me that these major conferences felt the need to make such a meaningless gesture.
Why not band together to prevent oversigning? How about pushing for guaranteed scholarships instead of one year agreements? Where is the concern for GSR? You know, things that would actually protect student athletes.
Instead, the primary concern appears to be covering their collective asses from a lawsuit.
I'm all for some changes to the NCAA. I think there is a lot that could and should be done to put the focus back on where amateurism and college athletes should be (although that's a whole other post I'm putting together).
But meaningless gestures to keep your precious logos out of a video game? Please.
The Roundup
First, a HLS silent auction update. Due to strong initial responses, Biscuit wants to get people locked in and ready to roll. Therefore, the bidding deadline for the ticket packages have been bumped up to Wednesday, August 21. Winners will be announced the following day. Get those bids in! For further details, check out the original post.
Oh hey, look, Johnny Manziel news. Yeah, this story isn't going anywhere to say the least. Dez Bryant says he'll be pissed if Manziel isn't suspended, but then agreeing, much like Adrian Peterson, that he should be able to sell his autographs. Oh and if you happen to be in Aggieland don't expect anything to get anything signed ever again. And, in a final lovely twist, Texas A&M could sue the pants off the brokers that ratted Johnny out due to an obscure Texas law that I had no clue existed.
I would enjoy reading more completely biased Top 25 rankings. Dead serious on this too. Check out Spencer Hall's overly biased take on such a list. This method would sure make the coaches' poll a lot more interesting (and hilarious).
Come hop on the USF bus. There really aren't sufficient words to describe this. Just watch.
This gives "2 QB System" a whole new meaning. UL Monroe's offense might just be a stroke of pure mad genius.
Thanks, Obama. This drone thing is really getting out of control.
Want to learn more about how ND runs the damn ball? Stop by the Subway Domer to see Blog Davie's excellent post on the matter.
On a more serious note, Coach Alfrod. His brother, Aaron Alfrod died from a heart attack at just 39. ND Nation has information on how you can help Aaron's family in their time of need. Let's help our extended ND family, y'all.
The Beer
As fall continues to creep ever closer, the time for recommending summer seasonals is soon at an end. This means you will again be hot with one of my favorites, but this time, it's a newer one for me: St. Arnold Summer Pils.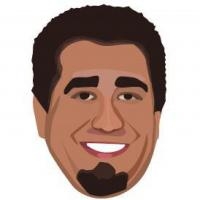 Latest posts by Ryan Ritter
(see all)