In perhaps EPSN's most anti-climatic BCS reveal show ever, Notre Dame and Alabama received their official invites to the BCS National Title game.
At HLS, this now means we start the process of breaking down as much Alabama information as possible for the next month as well as bracing for some newfound SEC visitors that happen to stumble upon us. For now though, less enjoy some reactions from Brian Kelly and the players in celebration of this great moment.
Some highlights from the EPSN show, including an interview with Brian Kelly and Nick Saban, who, much to the dismay of SEC fans I'm sure, compared us to his Alabama squad:
Some of the players react to the news:
And finally, Kelly addresses the media and chats a bit on ND injuries and the future matchup:
Oh, and just in case you still can't believe this is real, here is the official press release from Notre Dame:
#1 Notre Dame and #2 Alabama to Meet in BCS Championship Game in South Florida

Top-ranked Notre Dame (12-0) will meet second-rated Alabama (12-1) as the top two teams in the final Bowl Championship Series poll square off Jan. 7, 2013, in the Discover BCS National Championship Game at Sun Life Stadium (71,540 capacity) in Miami Gardens, Fla. Kickoff is set for 8:30 p.m. EST.

For Notre Dame, it's a first-ever trip to the BCS Championship Game. The Irish previously played in BCS gamesfollowing the 2000 (lost to Oregon State in Fiesta), 2005 (lost to Ohio State in Fiesta) and 2006 seasons (lost to LSU in Sugar).

For Alabama, it's a second straight trip to the BCS Championship Game (and a third in four years) and the Tide's fifth overall BCS appearance. Alabama is 2-2 in BCS games—with both its wins coming in championship games (after 2009 season over Texas, after 2011 season over LSU). The Tide also played in BCS games following the 1999 (lost to Michigan in Sugar) and 2008 (lost to Utah in Sugar) seasons.

For Notre Dame, it marks the first time any institution has been ranked number one in the current NCAA Graduation Success Rate football standings (at 97) and also played in the BCS Championship Game.

ESPN will nationally televise the game. ESPN Radio will carry the game nationally. Notre Dame's IMG Radio Network also will carry the game to a limited number of affiliates.

It's a matchup of the top two scoring defenses in the country–with Notre Dame ranking number one (allowing 10.33 points per game) and Alabama second (10.69).

It's Notre Dame's first appearance in a de-facto championship game since 1988 when the unbeaten andtop-rated Irish defeated third-ranked and unbeaten West Virginia in the Fiesta Bowl to claim their 11th consensus national title.

This game mirrors the 1973 Sugar Bowl in which top-ranked and unbeaten Alabama lost 24-23 to second-ranked and unbeaten Notre Dame at old Tulane Stadium in New Orleans, La.

For Notre Dame it's a 32nd postseason bowl appearance (15-16 record). It's the third straight season under Brian Kelly the Irish have played in the postseason—following appearances in the 2010 Sun Bowl and the 2011 Champs Sports Bowl.

The Irish have played seven times previously in the Cotton Bowl (following 1969, 1970, 1977, 1978, 1987, 1992 and 1993 seasons), five times in the Orange Bowl (following 1972, 1974, 1989, 1990 and 1995 seasons), four times in the Sugar Bowl (1973, 1980, 1991, 2006), four times in the Fiesta Bowl (1988, 1994, 2000, 2005) and once in the Rose Bowl (1924).

Notre Dame has never played a game in Sun Life Stadium. All five Irish Orange Bowl games (two wins, three losses) were played at the old Orange Bowl Stadium. The Irish also played 13 times (6-6-1 record) at the Orange Bowl Stadium against Miami.

This marks the third time Notre Dame and Alabama have met in bowl games. In addition to that 1973 meeting, the two teams met a year later in the Orange Bowl following the 1974 regular season. The Tide again came in unbeaten at 11-0 and ranked number one, while the Irish were 9-2 and rated eighth (both UPI rankings). Notre Dame won that game 13-11 in Ara Parseghian's final game as Irish head coach.

Overall, Notre Dame boasts a 5-1 record against Alabama. In addition to the Sugar Bowl and Orange Bowl wins following the 1973 and 1974 seasons, the Irish defeated the Tide 21-18 in 1976 in Notre Dame Stadium, 7-0 in 1980 at Birmingham's Legion Field and 37-6 in 1987 in Notre Dame Stadium. Alabama's only win over Notre Dame came in 1986 (Lou Holtz's first season at Notre Dame) in a 28-10 victory at Legion Field in Birmingham.

Among connections between the two programs is Alabama director of athletics Mal Moore. He was the Notre Dame running backs coach from 1983-85 under Gerry Faust and also served as Irish assistant head coach in 1984 and 1985.

Both teams receive 17,000 tickets to the BCS Championship Game. There will be no public sale for any of the seats allocated to Notre Dame. A lottery system will be utilized to distribute the tickets to various University constituents. Please visit www.und.com/tickets for more information.

The Irish travel party is expected to arrive in South Florida on Jan. 2.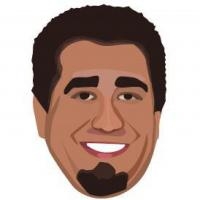 Latest posts by Ryan Ritter
(see all)