Apologies to the rest of the HLS team, you're going to have to think of your own new title when we do the same thing in football on January 7th.
It's crazy, because year after year the Notre Dame Men's Basketball team pulls off some incredible wins, but it is fair to say that when the Irish beat the defending-champion Kentucky Wildcats last night, it was a big deal. Bayou Irish previewed the game yesterday, and in the preview, I laid out the stakes for the Irish:
Notre Dame NEEDS to win this game against Kentucky, but for an interesting reason: to sell the team to its own fans. If Notre Dame loses this game, the season outlook will still be absolutely fine. The Irish will still have BIG EAST play to gain national respect, right the ship, and obtain a decent NCAA tournament seed. However, they would have to do so with a general lack of support from the fans.

You see, the football team's success is actually hurting the basketball program right now. Sure, many fans don't even pay attention to college basketball until after football ends anyway, but this year it has gone to another level for Notre Dame — students and fans have barely acknowledged this team's existence as everyone can only focus on the national title game. The turnouts at the basketball games have been poor (to put it nicely) and fans are sleeping on a team that has a chance to do some serious damage this season.

And don't say that a loss to St. Joe's has tempered expectations — it has been a characteristic of Notre Dame basketball teams to lose their first road game of the season — they've done that in 4 of the last 5 seasons, to teams such as Northwestern, Missouri, Kentucky, and now St. Joe's. But Brey always finds a way to use these early-season losses as fantastic teaching points that springboard his teams to success.

Notre Dame has a chance to win back some attention vs Kentucky though. Not only is Kentucky a perennial power, this time around they are the defending champs, and the type of team that media "experts" typically expect to give Notre Dame fits. But Notre Dame is a veteran, disciplined team that knows how to win in Purcell Pavilion. The Irish are 40-1 in their last 41 home games and have never lost at home in November under head coach Mike Brey (45-0). The Irish need this win to grab some attention and the support of the fans that are currently ignoring a team that could be truly special.
After a dominating 64-50 win over the Wildcats, a lot of people may now realize I was onto something — this team can be special.
The crowd last night was fantastic. The Joyce Center was rocking well before tip-off and everyone was glad to rock the sweet "Black-Out" shirts provided by the Notre Dame Athletic Department. Oh, and we had quite a few surprise guests that wanted to yell at Coach "Scumbag" Calipari first-hand.
Pretty special that the football players all came out to support, and it really shows how tight-knit of a community Notre Dame is. And the respect that all Notre Dame athletes have for each other was pretty apparent:
As for the game itself, the Irish displayed exactly what we have seen from them over the past few years; it was obvious how much better of a team they were last night. They shared the ball and showed unbelievable patience to get the shots they wanted. They defended without fouling, other than a few ticky-tack calls. And most importantly, they made eight threes, which has historically made Notre Dame really tough to beat at home.
While this Notre Dame team will not have to worry about "resume wins" to get into the tournament, this is definitely one to hang your hat on. It showed that this Irish team is capable of beating anyone, and we all have to keep an eye on this group moving forward.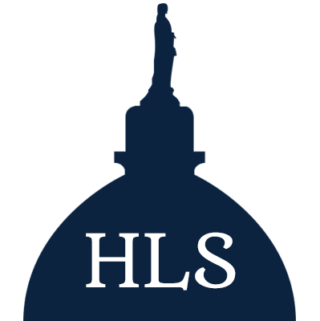 Latest posts by Grantland-X
(see all)