Notre Dame put on a dominating performance on Saturday morning against Navy, but that is still a far cry from playing a perfect game (though if that's how our imperfect games are going to go, sign me up for life).  The two units in particular that struggled were the kicking team (extra points, really?) and the secondary. But I'm here to tell you not to panic about the secondary just yet.
The reality is that we had to really, really temper our expectations for the secondary — specifically the corners — in week one. The game against Navy was really about just getting all of the young players' feet wet.
Much in the same way that Everett Golson's start can be viewed as a big success despite very modest numbers, the same really should be said about the secondary. While the drive that they gave up a passing score was made way too easy for Navy, the truth is that it only happened on one drive all game.
It was the first real game action for Jalen Brown, Elijah Shumate, KeiVarae Russell, Nicky Baratti, Matthias Farley, and Josh Atkinson — hell, you could argue pretty easily that Bennett Jackson had never played a meaningful down defensively prior to Navy. So there were bound to be a lot of nerves and excitement, which invariably leads to more frequent mistakes. So breakdowns absolutely were going to happen, and they did. But just the experience of being out there and seeing a level of moderate success (we did only allow 10 points, after all) should really  help build the confidence of a lot of the young guys that we will be relying heavily on.
As a testament to the "nerves" argument, one of the corners reached out to me after the game and asked me to evaluate his performance honestly, before he had a chance to go back and look at the game film for himself.
My response: "I think you covered a ton of ground and tackled well, you definitely swarmed to the ball. For the most part your coverage was okay, but the receivers did manage to get you turned around several times."
He agreed with that assessment, and cited getting beat on a post corner route, and mentioned that the defensive philosophy changed after that play:
"Yeah, at first we played off but after I got beat on that post corner we started to press more, which is more natural for us."
Which is another key reason why we don't need to completely panic about the secondary just yet — Navy is a completely unnatural team to defend. NBC's Keith Arnold excellently summed up this idea in his "Good, Bad, and Ugly" postgame article:
But for those that are the doomsday types, playing defensive back against Navy is a daunting task, as you're often on an island with little support. With the game plan designed to take away the run game, the Irish were fine with Navy trying to beat them by air. That it made the Irish's young secondary look susceptible to big plays, so be it. There was a noticeable relief in the media room when Brian Kelly talked about the team looking forward to preparing for a more traditional opponent, which they'll see when they face Purdue on Saturday.
I agree 100% with Keith, especially when you consider that our corners are facing better receivers in practice than they will be up against all season (with a few VERY notable exceptions). The Purdue offense also turned the ball over five times in their season opener, so the Irish definitely have a chance for some serious takeaways this week.
All in all, the secondary is still a very inexperienced unit. They are going to take some hits this year, no doubt, but they also have a chance to prove that they are more capable than they are currently given credit for. Additionally, if the D-Line continues to dominate, that should alleviate a lot of the pressure on the corners. If Manti continues to contribute interceptions as well, this defense could be lights out.
The jury is still out there on this young unit, but I'm willing to bet that after Purdue, we will have a lot more positives to take away from the secondary.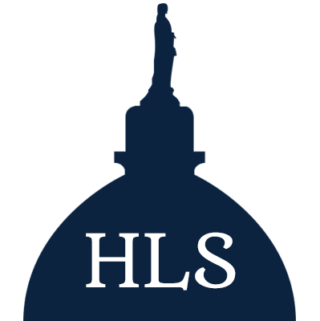 Latest posts by Grantland-X
(see all)