As HLS makes its transition into its third iteration, I feel that it is only appropriate that the first post in the HLS 3.0 era should be a look into the expectations that Brian Kelly carries with him into his third version of Irish football.
The third year has transformed into that "line in the sand" in regards to a college coach's future at their current school. But just how accurate is that mark? And where should we place our expectations in 2012 considering that the Irish will be facing one of the toughest schedules in the nation?
These were the questions that I sought out to answer in this post. Even without digging into any data though, I can definitely see why year three is such a popular measuring stick. Especially considering all of the changes that we just made here at HLS.
Our move to this version of HLS had two major steps. First, we put our team in place. With that firm foundation, we moved into the next step in our vision and rebuilt HLS from the ground up, adding in a new look and several new features.
In year three, Kelly, like any coach, has done the same. He has his team in place. These are his players, his RKGs. Even if they were brought in by Weis to being their careers, Kelly has undoubtedly made his mark on them over two seasons. With his guys now in place, it is time for his true vision of his offense to unfold. Plays like QB draws and options have been noticeably absent from Kelly's usual arsenal. With Rees now out at Navy, these features, Kelly's vision all along, can make their return with the proper players now in place.
So, yes, from a logistical standpoint, judging at year three makes all the sense in the world.
However, I am a stats and numbers guy at heart. So in my quest to tackle the year three question, I turned to Notre Dame's history. Below are how all Notre Dame coaches, starting from Ara Parseghian to now, their records in their first two years, their third year, and their records after that.
[table "" not found /]
For Notre Dame fans, it is very clear why year three holds so much weight: National Titles. Ara, Devine, and Lou all won titles in year three and then went on to finish their Notre Dame careers with a solid winning percentage. Faust stayed rather consistent through his entire career and his third year was no exception to his sub-par win-loss record.
Most striking though is the recent history post-Holtz. Davie, Willingham, and Weis all had solid records in their first two seasons. However, in year three proved disastrous for each and all of them were worst than even Faust's mediocre 7-5 mark. Unlike Faust though, the remaining years after year three all saw a sharp drop compared to their initial success. For Ty, his third year came on the heels of a poor second year, causing ND to justifiably pull the plug on his era immediately. For Weis, as much as it is easy to blame Ty for his poor third year, and such criticisms are valid, he still couldn't right the ship, posting the worst winning percentage post year three of any of the above coaches.
So for ND, the measuring stick looks pretty solid, but what about the other top-tier coaches in college football? Did year three predict their success?
[table "" not found /]
Now the data becomes less clear.
Save for Mac Brown and Pete Carroll, each of these coaches came out of the gates firing with great winning records. Most notably, Bob Stoops who won a title in only his second year. Only Ara, Devine, and Weis stack up to that success at ND in such a short amount of time. And, only two of those (Ara and Devine) continued their winning ways.
Some coaches like Meyer and Miles even had their winning percentage decrease over time despite a solid third year as well. This is a trend that we simply don't see in Irish coaches.
Carroll and Brown are the only two coaches that appeared to have to "rebuild" their teams, but their winning percentages were still rather high to even use that term. In comparison, Holtz didn't even break .600.
These elite coaches found themselves on very talented squads. There was no major rebuilding and gigantic gaps in recruiting to fill. They got their talented squads and simply won. The path to consistent success wasn't nearly as rocky.
Perhaps even more striking are the coaches that I couldn't put on this table. I thought of other coaches considered elite like Chip Kelly and Lane Kiffin; however, they have yet to be at their jobs for more than three years. In fact, in this current climate, many of the perceived elite coaches are still rather new to their jobs, especially in comparison to ND legends like Ara and Holtz or coaches like Mack Brown and Bob Stoops.
The final piece to this puzzle lies in the man himself, Brian Kelly:
[table "" not found /]
Kelly's year threes all have one thing in common: improvement. However, Kelly was hired for a new job after his third years in Central Michigan and Cincinnati. This leaves Grand Valley State as the lone data point that Kelly's huge improvement in year three lead to future success for the Lakers. [Edit: I misread a table here, and Kelly's third year was actually a slight decline, yet he improved after that year moving towards a far more consistent and improved record.]
But that was Division II football. Central Michigan is in the MAC. Cincinnati was able to feast on a weak Big East schedule. Notre Dame's year three will have Brian Kelly facing a schedule unlike any he, or some of the coaches above, have ever seen.
With all of this in mind, where does that leave us?
Taking all of the data into account, the year three measuring stick is more myth than certainty. If anything the "test" appears to be more of "are you going to fall flat on your face?" than anything else. The bottom line is that any good coach will simply continue to win and a bad year here or there doesn't really define them as a poor coach–consistent piss-poor seasons will.
However, this doesn't mean that year three's results should simply be ignored before the first snap of the Navy game. This also doesn't mean that Notre Dame fans should lower expectations, despite the tough schedule.
Kelly has brought in much better talent into South Bend and, even with a new QB under center and this schedule, we should still expect Kelly to remain consistent this season. While I'm sure another 8-5 season doesn't have everybody trying to make plans to be at the final year of the BCS in 2013, for a program that hasn't seen three consecutive 8+ win seasons since the Lou Holtz era, a coach providing some manner of consistency will be a welcome change.
Even if we don't see an improvement on last season's record, it isn't exactly and indication that Kelly will be mired in mediocrity. Mack Brown had three straight 9-win seasons and then lead Texas into a string of 10+ win seasons that was only recently snapped in 2010 with a 5-win season when his starting QB position faced a noticeable drop in talent (poor QB play causing issues–sound familiar?).
Consistency is the goal, but year three alone will not be enough of a predictor for Kelly's future success or failure at Notre Dame.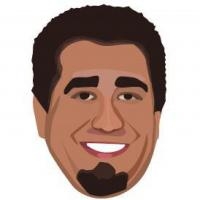 Latest posts by Ryan Ritter
(see all)