Before we get too far into this, I want to make one thing very, very clear: Notre Dame managed to blow that game all on their own before the calls in question. We went away from the offense that got us to a ten point lead, started jacking up ill-advised shots, missed free throws, and to top it all off had a bone-headed turnover towards the end of the game.
Obviously though, that isn't the story most Irish fans are focusing on at this moment. The last minute of the game was marked by a lane violation and intentional foul that all but took the ball out of ND's hands at the end. Before I get into my own opinions on the matter, a clarification on the rules.
First, the lane violation (Rule 9, Section 1, Art. 2-g):
Players not in a legal marked lane space shall remain behind the freethrow line extended and behind the three-point field-goal line until the ball strikes the ring, flange or backboard, or until the free throw ends.
The call was on Grant who did cross the plane of the free throw line before the free throw ended, which would be the point in time in which the ball entered the hoop.
As for the intentional (flagrant 1) foul, Rule 4, Section 29, Art.2-c says:
A flagrant 1 personal foul shall be a personal foul that is deemed excessive in nature and/or unnecessary, but not based solely on the severity of the act. Examples include, but are not limited to:
1. Causing excessive contact with an opponent while playing the ball;
2. Contact that is not a legitimate attempt to play the ball or player, specifically designed to stop or keep the clock from starting;
3. Pushing or holding a player from behind to prevent a score;
4. Fouling a player clearly away from the ball who is not directly involved with the play, specifically designed to stop or keep the clock from starting; and
5. Contact with a player making a throw-in.
6. Illegal contact with an elbow that occurs above the shoulders of an opponent when the elbows are not swung excessively per 4-36.7.a.
In ND's case, I'm assuming part 4 was what was used here as the player fouled didn't yet have the ball.
In both cases though, I am shocked both calls were made. Yes, both calls can definitely be justified by the rulebook; however, refs have a habit, and rightfully so, to swallow their whistles at the end of the game so their call doesn't decide it. To get a call at the end of a game, more often than not, it needs to be rather blatant.
The lane violation is particularly curious as I struggle to think of times in which this particular part of violation has been called in games, much less a tournament game with under a minute to go. Yet this is the second time I've seen it called in two different games at extremely crucial times. I can only assume there was some sort of rules meeting to crack down on this. I honestly have no other explanation.
The intentional foul is also rather odd as any foul at the end of the game could technically be whistled as intentional. Refs will give plenty of leeway to this rule when a team is trying to foul to extend the game, including fouls off the ball.
In particular this pisses me off as a Notre Dame fan because I remember a certain situation not to long ago in which a refs decided to not call a certain foul that was an obvious violation of the rules. Furthermore, the media, fans and pretty much everyone that wasn't a ND fan repeatedly stated that such a call shouldn't have been made as it would have put the refs center stage, calling something that you would rarely see in a game.
Now excuse me while I use St. Patrick's Day to forget this new nightmare.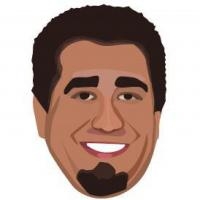 Latest posts by Ryan Ritter
(see all)