Rank
Team
Score
Last Week
BCS Rank
AP Rank
Coaches' Rank
1
LSU
115.25

1

1
1
2
2
Alabama
113.5

5

2
2
3
3
Boise State
113.5

4

5
5
7
4
Oklahoma State
113.5

2

4
6
6
5
Oklahoma
108.75

3

3
3
1
6
Clemson
105.5

6

7
8
8
7
Wisconsin
104.25

15

6
4
4
8
South Carolina
103.5

7

14
14
12
9
Auburn
102

22

20
19
23
10
Stanford
99

10

8
7
5
11
Houston
98

12

19
21
20
12
Penn State
95.25

16

21
NR
22
13
Michigan State
94.75

17

16
15
13
14
Virginia Tech
93.75

26

12
16
14
15
Georgia
93.5

19

NR
24
NR
16
Arizona State
93.25

13

NR
24
25
17
Michigan
92.5

11

18
18
17
18
Nebraska
92.25

9

13
13
11
19
Texas
89.25

20

24
NR
NR
20
Toledo
87.75

42

NR
NR
NR
21
Arkansas
87.25

18

9
10
10
22
Oregon
87

25

10
9
8
23
Rutgers
87

23

NR
NR
NR
24
Missouri
86.75

31

NR
NR
NR
25
Georgia Tech
86.5

8

22
20
19
Dropped Out of NDtex25: USF (14), Illinois (21), Vanderbilt (24)
Just Missed the Cut: Cincinnati, Ohio State, San Diego State, UL Lafayette, Illinois
ND's Rank: 31
ND Opponent Rankings
USF –

33

Michigan –

17

Michigan State –

13

Pittsburgh –

37

Purdue –

65

Air Force –

113

USC –

41

Navy –

80

Wake Forest –

43

Maryland –

75

Boston College –

114

Stanford –

10

Avg Opponent Rank – 53
Conference Breakdown
ACC – 3
Big East – 1
Big Ten – 5
Big XII – 4
PAC 12 – 3
SEC – 6
Indpendents – 0
Non-AQ – 3
Bottom Ten
Rice
Minnesota
Air Force
Boston College
UAB
Army
New Mexico
Memphis
Akron
Central Michigan
Much to my surprise, quite a few of the NDtex25 either match or come close to matching their BCS ranking.  This seems to point that I'm heading in the right direction with my formulas on how to rank the teams.  While there are still some teams that I personally wouldn't put into the top 25, I still feel that as the season goes on, those outliers will continue to find their way out of my rankings.
Personally, I feel that Toledo and Rutgers best exemplify teams that will soon be out of the NDtex25.  Just take a look at what happened to USF.  They went from 14 to out in just a week.  These things will even out.
Probably more eye popping are the high ranks of South Carolina and Auburn.  In the case of South Carolina, their only loss is to Auburn whose high rank makes that loss sting a whole lot less.  Plus with high ANTY and Avg TO Margin rankings (25 and 17), I feel like I may just be ahead of the curve on this one.  Of course, that's if they don't fall on their face.
Auburn might raise more eyebrows as they have lost two games.  However, those two losses are to Clemson and Arkansas, both of whom are in the top 25, making those losses sting so much less.  Auburn trails only Alabama in ANTY ranking which more than balances out the two losses.  I know people are rather sick of hearing how SEC teams are ranked too high, but in this case, it's holding true.  Even the BCS agrees with me as Clemson is ranked 7 and Arkansas is ranked 9.
Arkansas and Oregon though, are ranked well below their BCS mark.  Both Arkansas and Oregon may have a quality W/L points ranking; however, they are crippled by their ANTY ranking & Average TO Margin ranking.  Arkansas ranks 18 in ATNY, but an awful 83 in Average TO Margin, averaging to 50.5. In Oregon's case, those two ranks (68 & 47) average out to 57.5.  Those low rankings do not do those two any favors and are the reason why they are toward the bottom of the top 25.
As far as ND is concerned, they fell three spots in their bye week.  With USC ranked 41, I would predict that a multiple possession when would finally allow them to crack the NDtex25.  Burn Troy, boys, it's been far too long for this team to remain unranked.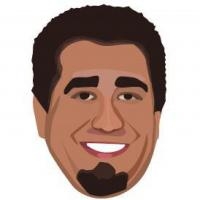 Latest posts by Ryan Ritter
(see all)