With Thanksgiving approaching, Eddie and Shane were gracious enough to carve out time on Tuesday to get our usual podcasting done early. Below you will find both the picks podcast and the NCAA Sim podcast and VoD.
Eddie and I are all tied up after I had a massive week. As usual, our $200 bet for Extra Life will go down to the wire.
This brings us both to 86-60-3 on the season. Talk about going out with a bang in the last year. In fact, I'm so proud of the record, that I did a bit a math at the beginning of the episode to let you know how much money we could've been making you this season.
Granted, we have now tempted fate with the brag, plus picking games on a Tuesday morning, but GAMBLOR stops for nothing, including Thanksgiving. Neither Eddie nor I have no plans of stopping our hot streak now and, by the end of the week, we should have a new leader in the clubhouse.
#HAILGAMBLOR
Picks Podcast
As for the sim, it's hard to believe this day has arrived, but this our final regular season sim in HLS history. Thankfully we have (at least) one more sim to go, but Shane and I put a bow on the 2021 Sim Notre Dame Season with a visit to Stanford.
All I will say is that the sim (hopefully) managed to be the most accurate thing ever–all the way down to David Shaw doing some bullshit.
Oh, and I hope you weren't expecting serious play-by-play the whole way through in this one because you won't get it. The second half contains many an exquisite detour and Irish Elvis provides multiple sim updates from around the nation from the HLS studios (via Twitch chat).
Sim Podcast
Sim VoD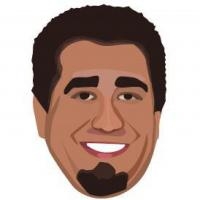 Latest posts by Ryan Ritter
(see all)