Once again, Notre Dame has blessed us with a dominating performance that leaves little need for anything beyond gushing. Believe me, Shane and I are completely happy with how this is unfolding.
Sure, gushing is fun, but we get to spend the majority podcast having ourselves a ball with a host of other topics. We talk preparing for a heel turn when the College Football Playoff Committee inevitably shoves ND into the top four and plan a literal marshmallow war for the senior section next season because, with NBC highlighting it, the University's efforts to halt it are now completely hilarious.
In short, the theme to end the season is to lean in to being the obnoxious, arrogant college football heels. I can think of no better way to go out!
Podcast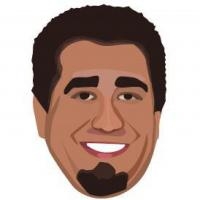 Latest posts by Ryan Ritter
(see all)