Apologies for the day delay on this one. Believe me, I was in no condition to even attempt the live broadcast on Thursday night.
Thankfully, I feel better, even though I'm sure you can hear some fatigue in my voice. However, I had to push through to get the last home sim in the books in HLS history.
It's been a long, crazy ride, and, hilariously, this felt like a football game. Don't worry, there are still wtf moments, but overall, the sim stayed sober for senior day.
We have two (maybe three?!) more sims to go. With next week being Thanksgiving, we are coming at you with a special sim Tuesday, November 23 9 PM CST / 10 PM EST for the final sim of the 2021 season.
Enjoy them while they last!
Podcast
VoD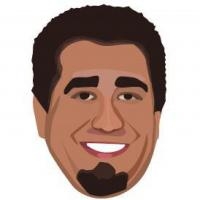 Latest posts by Ryan Ritter
(see all)