Notre Dame defense certainly missed Kyle Hamilton in their tilt against North Carolina. The offense, on the other hand, missed nothing. Even with the knowledge that the Tar Heel defense is, well, garbage, Shane and I came away incredibly impressed with what the Irish did on the offensive side of the ball.
We also fangirled over Kyren Williams' 91-yard touchdown run that looked like it came straight out of a video game.
Even though the defense struggled, we don't have too much concern, especially considering the games remaining. We project a bit on what our defense will look like against Navy and also ponder if we perhaps jumped the gun on expectations for Marcus Freeman pulling off a lockdown defense in year one.
The Irish just keep on winning and making these episodes very easy. It's hard to complain, even though we try.
Podcast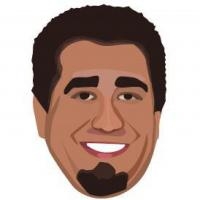 Latest posts by Ryan Ritter
(see all)