Never in my life did I imagine I would (1) have a college football podcast and (2) spend a considerable amount of time talking about a monkey, owned by a stripper, and have it actually relate to college football. What a stupid, wonderful sport we follow.
Anyways, I gained yet another game on Eddie and look to close the gap for our $200 Extra Life bet in the home stretch of the season. (Sidenote: Friday night, November 12, my 24 hour marathon stream will begin–start time TBA!)
We both remain well over .500 despite some pitchy pitchy woo woo bullshit from Florida State, adding yet another awful bad beat to our ledger in an otherwise fantastic season. Even though this week's matchups don't look to bring the heat on paper, we all know better.
If a Pole Assassin's monkey can steal headlines, anything is possible.
Podcast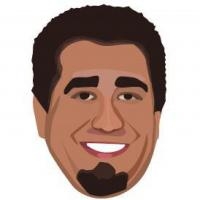 Latest posts by Ryan Ritter
(see all)