I promise, the title will make more sense when you hear Eddie and I make really stupid jokes at the beginning of the show. More accurately, it won't make a damn bit of sense, which is also far and expected for us.
What is not expected, but certainly welcome in our last season, is just killing it with our picks. Both of us are well above .500 and I've managed to cut Eddie's five game lead down to three, as we continue to battle out who will drop a $200 donation to my Extra Life campaign, Gamin' 4 Aven.
Degeneracy is good. Our picks are better. Fighting pediatric cancer is the best. Chicken fucking is weird, but makes us laugh.
#HAILGAMBLOR
Podcast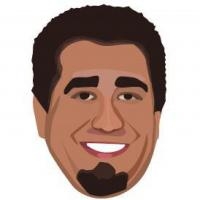 Latest posts by Ryan Ritter
(see all)