Well, we had an all-timer in HLS technical issues. It took five attempts to get the sim fully rolling. That's a lot–even for us.
Thankfully(?), massive HLS screw ups turn into premium content. If you are a Twitch Subscriber, you can see the full, unedited VoD here and a highlight of just the screw ups here. If you are a Patreon subscriber, you'll have access to the full unedited podcast version, as well as the VoD highlight as well.
We also ran a bit of an experiment this time around. Below you will see and hear our usual work, in which we commentate a Drew Pyne start. However, we also ran another sim, but with Jack Coan starting (without commentary and podcast accompaniment).
EDIT: Because LITERALLY MENTIONING IT ON THE PODCAST WASN'T ENOUGH, here you go, Douglas:
It's the hardest we've ever simmed–in every way possible.
Podcast
VoD
VoD – Jack Coan Starts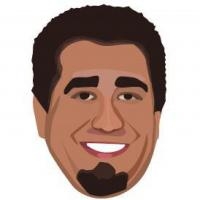 Latest posts by Ryan Ritter
(see all)