Considering the way this season has unfolded, we should've never expected firm answers at quarterback. The twist this time: Tyler Buncher giving us all a tease that the future began Saturday night while Drew Pyne watched from the sideline. The additional twist: Jack Coan won the football game.
We had the full range of emotions while the Irish escaped Blacksburg with a victory. BK apparently experienced some too as he came out firing in his post-game presser about the negative press of his starting, but totally not flavor-of-the-week, quarterback.
We had a wild one and there's tons to talk about. Thank God we've hit the bye, we all need a deep breath after this one.
Podcast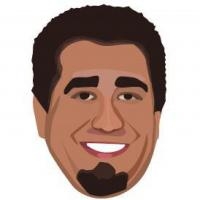 Latest posts by Ryan Ritter
(see all)