Initially, Shane and I planned to do our usual recap show, but, like the rest of 2020, shit happens. It made more sense to cancel a few hours before the our usual Sunday recording and for me to dust of my writing skills instead.
So strap yourselves in for an extremely long post to get all the thoughts in my head that would've been shared on the podcast, out and available for internet consumption.
Dabo
Speaking of things getting cancelled within a few hours of going live, let's go ahead and talk about this Clemson/Florida State postponement thing. In a week where 18 games were either cancelled or postponed, this one took top billing, not just because of the last-minute nature, but because Dabo won't shut up about it.
We've beaten the "Dabo is bad, actually" drum for a while on the pod. Will Leitch tried to tell everyone last August, but too many media folks dismissed it and Notre Dame fans joining the chorus painted as having sour grapes for the Cotton Bowl loss.
Nah, we just know an asshole when we see one.
In Chapter 342384190273 of this story, Dabo spews this bullshit:
It's a good time to remind everyone that the positive COVID test that made FSU back out came from a Clemson player that travelled with the team. This player had symptoms during the week and, once he initially tested negative, was out practicing with the team, still symptomatic.
It's also a good time to remind you that FSU had a COVID scare of their own with head coach Mike Norvell testing positive at the beginning of the season.
Clemson had a scare of their own with sure-fire-first-pick Trevor Lawrence getting knocked out due to COVID. You would think that would make them sympathetic to another team wanting to tap the breaks and reschedule in December.
You would also be wrong because, in their biggest game of the season, with their star QB sidelined, Brent Venables was sporting what South Park eloquently coined as a chin-diaper every time the damn camera was on him:
Needless to say, I understand why Florida State would be nervous. Dabo's reaction confirms they the right choice.
FSU chickening out due to fear of humiliation is a hilarious proposition considering what's already happened to them season:
Lost to 2-5 Georgia Tech at home
Humiliated by rival Miami by 42 points
Struggled against not-even-close-to-a-FCS-power Jacksonville State for three quarters and trailed at the half.
Notre Dame easily wins 42-26
Oh, hey, an upset win against North Carolina. Good job!
Followed by losing to Louisville by 32. OOPS!
Oh shit, Pitt: 41-17
Lost to NC State 38-22
Hot take: they could probably take losing again to one of the best teams in the nation.
Hotter take: they literally had nothing to lose. You win, and holy crap, season highlight! You lose? Oh well, 2-7 now, season still sucks!
But let's just say for fun that FSU was scared. That doesn't hold water either because the game would, logically, be played on December 12, much like Notre Dame's make-up with Wake Forest. Yet, the only person on record against this is Dabo.
Dabo's protest of rescheduling amounts to holding the rematch hostage, saying FSU either needs to reimburse Clemson for travel costs, pay for a return trip, or come to Death Valley.
Another friendly reminder, Clemson has a football facility worth $55 million and features a plunge pool that can fit 60 people, a sand volleyball court, a whiffle ball bark, a nine-hole miniature golf course, barber shop, shoe shine, nap room, a basketball court, fire pit, basketball course, bowling alley, pool tables, arcade, golf simulator, ping pong tables, and a fuckin' slide. Dabo is also on a 10-year, $93 million contract.
Before anyone says Clemson or Dabo is actually concerned athletic budgets in These Trying Times™ and "had" to cut track and field (to save an estimated $2 million a year), I call bullshit. Dabo, nor Clemson, is actually concerned about the Dabo-cited $300K cost of the wasted trip. That's pocket change in the grand scheme of things.
There's a reason Dabo is using "forfeit" language in his screed. He doesn't want to play this game. Why? Because that removes a bye week before the ACC Championship, one that Notre Dame won't get as they are playing Wake Forest.
Like screaming at refs in Notre Dame stadium after his team commits a clear DPI, Dabo tries to bully his way into a competitive advantage. That's all this is and that's his highest priority.
It's why a symptomatic player was practicing with the team in the first place. Test was negative, go bring your own guts, and get out there. It's why the player travelled with the team, only to be pulled at the last possible moment. It's why Dabo screamed at FSU on Sunday, calling them cowards, failing to bring their own guts when Clemson brought their own COVID instead.
Here's the thing: I actually have no issue with Dabo for fighting so hard for a competitive advantage. What irks me is how Dabo continuously goes about these things. The finger points elsewhere and his performative angers follows. Then, a week later, he'll "aw shucks" it, quote a Bible verse, and hope the media surrounding him returns to their regularly scheduled worship of him and the false idol that he's built in South Carolina.
In a just world, the ACC comes out with a statement tomorrow saying that Clemson plays FSU in Tallahassee on 12/12 or Dabo can go pound sand and Notre Dame will have a different opponent on 12/19. If 2020 has proven anything, it's that the world is decidedly unjust. This won't happen.
However, 2020 has also proven that anything can and will happen, especially in college football. Pitt stands on deck, super-weapon at the ready, fully charged and unused.
Fire away, Panthers. FOR JUSTICE!
Recap
In writing this, I'm reminded of why I prefer podcasting at times to writing. Loads easier (for me at least) to talk for an hour with Shane than writing this all down. But hey, stuff happened, and we should at least talk about it*!
*Translation: please don't go and keep reading.
Big Ten
Northwestern is 5-0 and completely in the driver's seat in the Big Ten West thanks to their 17-7 victory over Wisconsin. Their shortened season concludes with Michigan State, Minnesota, and Illinois. While anything can happen, I'm finding it hard to see how Northwestern doesn't end up 8-0 and facing off against Ohio State.
Worst case, they can still lose one of their remaining games and still have the head-to-head over Wisconsin (who, if they miss one more game are out of Big Ten title contention anyways per conference rules). 2020 is incredibly weird and perhaps "five turnovers by the Badgers" should've been on the bingo cards.
Speaking of weird, Indiana, despite their 42-35 loss to Ohio State, absolutely has some voodoo magic going on. That other-worldly logic of taking them on the spread was incredibly sound as they somehow hexed Justin Fields into 3 INTs and sacked him five times.
It was a hell of a game–even if Indiana continued to make strange blood sacrifices by shooting themselves in the foot repeatedly. Dropped passes and four turnovers should've doomed the Hoosiers, but they kept this a fight until the end, nearly clawing back even though they started the fourth down 42-21.
Speaking off…Ohio State's secondary…y'all okay over there? I mean, I kinda hope you aren't since every ESPN color commentator had ND/tOSU in the playoffs on Saturday. But um…yikes!
In schadenfreude, Penn State got hilariously plastered by Iowa, dropping to 0-5. They trailed at the half 24-7 and then managed to give up 10 unanswered in the forth–just a solid losing effort.
Nebraska is probably re-thinking their playing football stance after getting beat by 2-3 Illinois at home. Scott Frost also threw his players under the bus, citing a lack of juice. Things seem not fun in Lincoln.
And of course, there is Michigan, who benefitted by Rutgers still being Rutgers as the Scarlet Knights snatched defeat from the jaws of victory in a 48-42 triple OT thriller. Rutgers absolutely should've won this game, but I'm not even mad. The entire game was hilariously stupid and I kept giggling thinking how Michigan fans must feel that Coach Michigan Man Jesus is struggling to beat Rutgers in year six.
Big XII
Oklahoma reestablished some form of Big XII dominance at home during Bedlam in a 41-13 win. However, it was also a game in which Spencer Sanders got sidelined for the majority of the game and Chubba Hubbard was used with caution due to injury. Despite all that, OU didn't pull away until the fourth. If the Cowboys had an offensive pulse, it would've been a Red River headache all over again.
Thanks to this game and an Iowa State victory, the Cyclones sit atop the conference with a 6-1 conference record while everyone else is a two-loss conference team. Hilariously, I think OU is in second place over Texas because they have one more win than them, and thus a higher winning percentage, because Texas/Kansas got the axe this week.
I want to live in a world in which Tom Herman's Jayhawks problem re-emerges, but this time it's because they didn't play at all. That's art.
Pac-12
Three weeks in and I still have no feel for this conference.
Oregon held off UCLA 38-35 and I still can't tell if UCLA is starting to turn a corner with Chip Kelly or if Oregon is just suspect as all hell. Reminder: the Ducks dealt with a Wazzu headache for quite a while before pulling away last week.
The Washington Huskies still look solid, but they have only played Oregon State and Arizona, hardly good measuring sticks. With the Apple Cup is already cancelled for this week, the Huskies tried to grant all our wishes by scheduling BYU, but BYU backed out (more on that later). Eventually they will have to play Oregon, so I guess that will be for all the marbles in the North and we might actually know who might be good in this division.
As for the South–Southern Cal maybe figured some things out? They didn't need a ridiculous fourth quarter tip-drill to stay alive this time and nine second half points kept Utah at bay. I was expecting more from Utah, which was folly considering it was their first game off of multiple COVID cancellations (and this one wasn't looking great for most of the week).
A decent chunk of this conference could be looking at playing five games this season total. I have no idea how that plays with the playoff committee, but I guess we will see on Tuesday.
SEC
Alabama and Florida are really, really good. Vanderbilt got a brief moment in the sun before Florida boat-raced them and Kentucky received no such grace. Sim to end of season on this one. These two need to battle it out and it'll be great (and seriously how in the hell did the Aggies beat Florida?!).
Meanwhile, Mississippi State, down loads of scholarship players due to COVID and "fuck Mike Leach–I'm out", put a scare into Georgia. Clanga's effort was solid, but there's a definite "Happy learned how to put–uh oh!" moment when J.T. Daniels finally got to go under center with a stellar 28/38, 401 yards, 4 TD, 0 INT effort. That feeling, however, is dashed by the face that Mississippi State outrushed Georgia.
With 22 yards. Because Georgia had 8.
The SEC is turning into the Big XII land of shootouts with better talent. I'm very much here for it, but I'm not sure I'm going to get used to it this season.
ACC
The biggest ACC news is above in the "main segment", but it's worth noting that half the scheduled games for Saturday didn't happen. That left the ACC with only one conference game on Saturday and two all weekend.
In that Saturday conference tilt, Virginia Tech went from nearly beating Miami to just getting blasted by Pitt by a 33-point margin. This is the third loss in a row for the Hokies and now (an apparently big mad) Clemson team is next. I absolutely didn't see the Justin Fuente era playing out like this, but um…he might be over his head here.
The only other ACC "highlight" was NC State blocking a game winning field goal attempt to deliver Liberty's first loss of the season. Guess third time was a charm for the conference.
I'm sitting here giggling to myself that Liberty lost because someone else came in between them and a score because my mind is perpetually in the gutter.
Group of Five
UCF gave Cincinnati everything they could handle in just a banger of a game that ended with a 36-33 comeback win for the Bearcats. Cincy had only given up 20 points once this season when they let off the gas against Austin Peay in week one. That stellar defense coughing up 33 was something I didn't see coming.
That being said, Cincy won it's only real clunker to date. With Tulsa raking up the wins and moving into the top 25, there's a realistic chance the Bearcats can lay claim to three top-25 wins this season (Army, SMU earlier this season). I'm still not sure it will be enough for playoff consideration, but damn, they are trying.
BYU is still murdering opponents, but they still haven't had a real test yet outside of maybe Boise State. As I mentioned earlier, Washington was willing to give them said test, but BYU said no. The reason seems to depend on who is asked as one source said BYU was waiting to see how the playoff committee treated their current resume and another saying that BYU was just concerned Washington would toss BYU to the side if another Pac-12 school could play and wanted an immediate contract locked and signed.
Whatever the reason, this seems like a massive misstep by BYU. I don't buy that Washington would easily replace them with a Pac-12 school. They are trying to boost their resume too and the other Pac-12 options aren't moving that needle right now like BYU could.
The playoff committee ranking doesn't make sense either. BYU's resume is junk compared to Cincinnati's (Coastal Carolina, still undefeated, is going to have a similar problem). So why not take the boost? You can't just tweet out any time, any place and then start tossing weird qualifiers on it. What's the committee going to think about that when the news leaks?
It's all extremely dumb of the Cougars. Take the game and stop being stupid. You're not landing in a New Year's Six bowl without it.
Sign Off
Yes, I'm aware posts don't require sign offs like a podcast, but this section nevertheless will remain because, quite frankly, it's past midnight, I have work tomorrow, and have no further creative ideas for how to end this post.
That all being said, I hope you enjoyed. Eddie and I are still planning to bring you picks live on Twitch Turkey Day Eve (or on Thanksgiving for those using the podcast medium). Shane and I will return at the close of Thanksgiving weekend to recap Notre Dame at North Carolina.
Until then, "enjoy" the sim that we already ran for that game or come swing by and chat with us in our Discord server and/or hit up our TeePublic store as the traditional shopping holidays will see 35% off everything.
Enjoy your holiday and stay safe! Go Irish. Beat COVID. Beat Tarheels. Have a good one.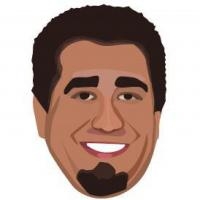 Latest posts by Ryan Ritter
(see all)